News
Stay informed about the latest enterprise technology news and product updates.
Both network and application security are important
When people think of security testing, they often think about the network layer — that area outside of the application. However, application security — security within your application — is important as well. John Overbaugh explains the difference in his two recent tips.

Download this free guide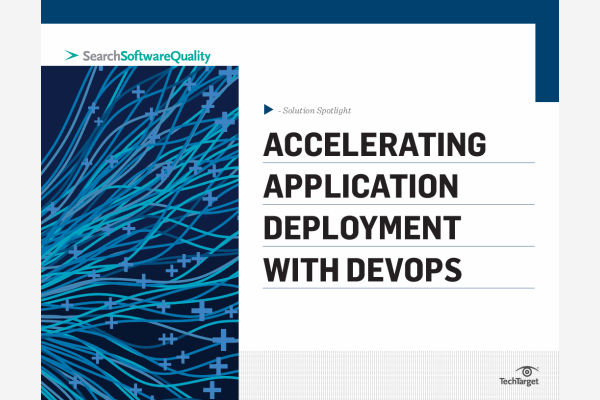 The Benefits of a DevOps Approach
Bringing development and IT ops together can help you address many app deployment challenges. Our expert guide highlights the benefits of a DevOps approach. Explore how you can successfully integrate your teams to improve collaboration, streamline testing, and more.
By submitting your personal information, you agree that TechTarget and its partners may contact you regarding relevant content, products and special offers.
You also agree that your personal information may be transferred and processed in the United States, and that you have read and agree to the Terms of Use and the Privacy Policy.
In Boost network security using firewalls, encryption and logging, he uses the protection of a home as an analogy:
To illustrate networking and application security, consider a private home with high-value targets. The access to the home (front gate, long driveway, wide lawns, and surveillance cameras) is a crucial element to protecting the home.
Overbaugh compares network security to breaking through the physical security that protects the house and application security to getting in the house and stealing the jewels. In this first tip, Overbaugh stresses the goals of network security, protecting network resources and the integrity of data traveling across the networks.
In his second tip, Application security: Protecting application availability, data confidentiality and integrity, Overbaugh addresses application security concerns. This effort involves keeping the data within an application safe.
Take a look at these two tips to understand more about both network and application security. Both efforts are crucial in keeping your application and data secure.