News
Stay informed about the latest enterprise technology news and product updates.
The flexibility of automation in ALM
This month on SearchSoftwareQuality.com we are talking about automation in ALM. As I read through the various content, I'm recognizing what a vast amount of automation is involved in software development. In the context of software testing, I used to think of "automation skills" as skills with record and playback tools, such as HP's QuickTestPro or maybe the popular open source tool, Selenium. However, there are many more types of automation and a variety of tasks that automation can perform.

Download this free guide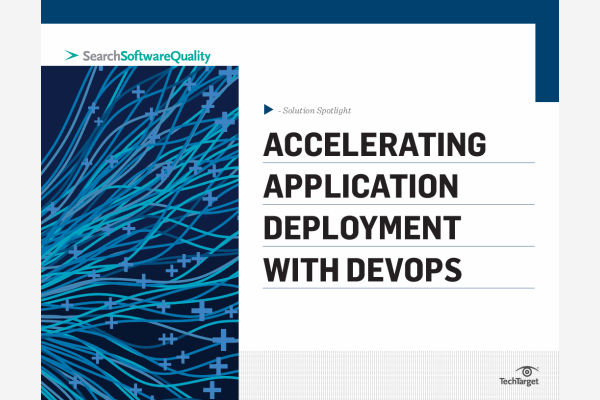 The Benefits of a DevOps Approach
Bringing development and IT ops together can help you address many app deployment challenges. Our expert guide highlights the benefits of a DevOps approach. Explore how you can successfully integrate your teams to improve collaboration, streamline testing, and more.
By submitting your personal information, you agree that TechTarget and its partners may contact you regarding relevant content, products and special offers.
You also agree that your personal information may be transferred and processed in the United States, and that you have read and agree to the Terms of Use and the Privacy Policy.
Not only is automation used for multiple tasks, but often a specific type of automation can serve multiple purposes.
As Agile Testing co-author Lisa Crispin writes in Automated test scripts: The Smartphones of testing:
Automated test scripts also serve multiple purposes. We write tests up front so that we know what code to write and when it is finished. Creating the tests is a team activity which enhances collaboration and communication. Automated test scripts provide up-to-date documentation about how the system behaves. Automating our regression tests not only provides quick feedback as we check in code changes, keeping regression failures out of production, it frees time for all-important exploratory testing to find out whether the software delivers the expected business value.
In the end, that's what we all want isn't it? We want to automate the tedious, repetitive tasks, and to use our minds for the critical thinking.