News
Stay informed about the latest enterprise technology news and product updates.
Top 100 Software Testing Blogs: #13 for Software Quality Insights
Today I checked out the Top 100 Software Testing Blogs and was happy to see Software Quality Insights listed as #13 on that list!
Blogging is a wonderful way to learn and network with others in your field. One of my favorite parts of this job is networking with others by reading and writing blogs. It's especially fulfilling to have a conversation or learn differing viewpoints via the comments. One of the great things about Web 2.0 is that it allows us to have open group communication. I strongly encourage you to post comments on our blogs, letting us know your point of view or what type of coverage you would like to have on SearchSoftwareQuality.com. We look at our traffic as a way of helping us determine which content is most valuable to you, but that's only one input.

Download this free guide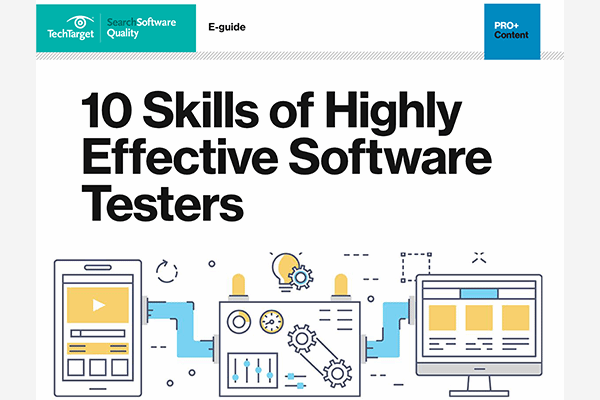 Learn the 10 skills of highly effective software testers
Without strong analytical and problem-solving skills, software testers will not succeed and projects may fail. Baiju M. looks at 10 skills all software testers should have, and expert Matt Heusser explains how to be a more technical tester.
By submitting your personal information, you agree that TechTarget and its partners may contact you regarding relevant content, products and special offers.
You also agree that your personal information may be transferred and processed in the United States, and that you have read and agree to the Terms of Use and the Privacy Policy.
Here are our top five traffic generators for Software Quality Insights in 2010:
Are these topics representative of your interests? Let us know. We don't want to stay at unlucky #13 for long. Let's see if we can move that up to #1! Help us out by adding comments, giving us feedback and letting others know about Software Quality Insights.