News
Stay informed about the latest enterprise technology news and product updates.
Red Hat Summit 2017: Inside the latest with open source tech
Introduction
Red Hat Summit 2017 will be taking place in Boston on May 2 to 4. Like every year, 2017's offerings will run the gamut, from hands-on sessions to high-high level discussions. Speakers will include Jim Whitehurst, the president and CEO of Red Hat, as well as Red Hat's president for products and technologies, Paul Cormier. Other big names planning to present include Microsoft's Julia White and Google's Sam Ramji.
If you want to get a head start, we've compiled our coverage from last year's summit, including a look at the role Ansible plays in DevOps. It's also a good time to brush up on your virtualization understanding. When does it make sense to use RHEL, RHEV or OpenStack? We've got the explanations you need.
Those struggling to use containers in the most efficient way -- particularly in the cloud -- might benefit from tips and advice on how OpenShift works. And in the increasingly important but complex API market, Red Hat stepped into the management arena when it acquired 3scale.
As a major proponent of open source technology, Red Hat is uniquely positioned in the market. It's made some in the company eager to teach everyone the "rules for playing nicely in the open source world." But it's also the biggest open source cheerleader around, convincing even IBM to step in to help make enterprises more comfortable. Some would even say Red Hat is an open source conglomerate, with all the benefits -- and challenges -- that entails. Get prepped for the Red Hat Summit 2017 with this coverage guide.
1

Red Hat Summit 2016

-
Looking back
As you get ready for Red Hat Summit 2017, take a look back at last year's event. Learn about Ansible configuration management, why Microsoft integration is necessary and the other big news related to Red Hat 2016.
News
Ansible configuration management's roadmap points to more automation in more areas of the enterprise IT infrastructure. Continue Reading
News
With RHEL hitting platform maturity, Red Hat's future includes Microsoft integration, expanded management and a smaller footprint. Continue Reading
Feature
At its recent annual summit, Red Hat disclosed a rebranded OS platform, some updates and a new version of OpenShift, its container provisioning platform. Continue Reading
2

Red Hat tooling

-
On virtualization
What are the latest Red Hat virtualization offerings? Find out about RHEL 6.8 and what to expect from Red Hat Enterprise Linux 7.3 in this section on Red Hat's virtualization tools.
Tip
While the KVM functionality in Red Hat Enterprise Linux can help admins manage VMs on a few servers, larger deployments may call for RHEV and OpenStack. Continue Reading
News
The most common data center operating system gets its final 6.x updates with the addition of a local backup archiving tool before transitioning to just security and stability updates. Continue Reading
Tip
Red Hat Enterprise Linux 7.3 gives admins more granular control over security, DR and containers, while laying the foundation for IoT workloads -- something RHEL 8 will likely build on. Continue Reading

Download this free guide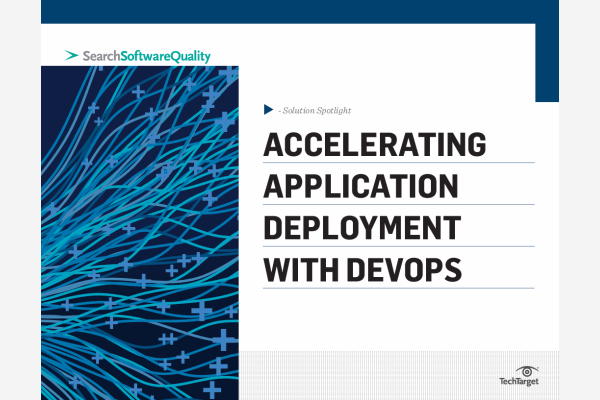 The Benefits of a DevOps Approach
Bringing development and IT ops together can help you address many app deployment challenges. Our expert guide highlights the benefits of a DevOps approach. Explore how you can successfully integrate your teams to improve collaboration, streamline testing, and more.
By submitting your personal information, you agree that TechTarget and its partners may contact you regarding relevant content, products and special offers.
You also agree that your personal information may be transferred and processed in the United States, and that you have read and agree to the Terms of Use and the Privacy Policy.
3

Red Hat updates

-
On containers and API management
How are containers transforming APIs? Learn about Red Hat's transitions in API management and what updates have been made to existing services and data storage areas in this section on API management and containers.
4

Red Hat management

-
On open source
Learn why Red Hat continues to remain a huge conglomerate in the open source market. Get insight into open source success strategies, how IBM influences the OpenStack platform and why you should consider RHEL in this open source section.
5

Ready for Red Hat Summit 2017?

-
On terminology
As you look toward Red Hat Summit 2017, take a moment to review some wording that will be ever-present at this year's summit.