IC-BPMS (integration-centric business process management suite)
Integration-centric business process management suite (IC-BPMS) combines business process management (BPM) and service-oriented architecture (SOA)... (Continued)
Looking for something else?
An integration-centric business process management suite (IC-BPMS), also called integration-centric BPM, is a comprehensive approach to building and upgrading applications and Web services that combines the attributes of business process management (BPM) and service-oriented architecture (SOA) to keep pace with changing market conditions and requirements.
Agile DevOps: Reduce Risk and Streamline Processes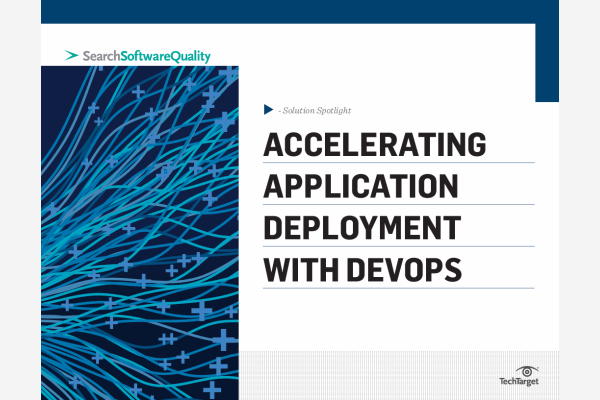 Speed deployment? Boost ROI? Increase collaboration? Access this popular guide to learn how you can eliminate bottlenecks in your development life cycles.
By submitting your personal information, you agree to receive emails regarding relevant products and special offers from TechTarget and its partners. You also agree that your personal information may be transferred and processed in the United States, and that you have read and agree to the Terms of Use and the Privacy Policy.

BPM is a systematic approach to making business processes effective, efficient and adaptable. SOA defines the ways in which computing entities such as programs interact on behalf of one another. IC-BPMS tools support model-driven development (MDD). This minimizes overhead and allows for system artifact reuse, which can streamline the evolution of application functionality. In addition, MDD encourages coordinated efforts among personnel with diverse skills and varying levels of experience.
Continue Reading About IC-BPMS (integration-centric business process management suite)
Glossary
'IC-BPMS (integration-centric business process management suite) ' is part of the:
View All Definitions
Dig Deeper on Application Lifecycle Management Tools and Processes