WS-SecureConversation (Web Services Secure Conversation Language)
WS-SecureConversation, also called Web Services Secure Conversation Language, is a specification that provides secure communication between Web services using session keys. WS-SecureConversation, released in 2005, is an extension of WS-Security and WS-Trust. (Continued...)
Looking for something else?
WS-SecureConversation, also called Web Services Secure Conversation Language, is a specification that provides secure communication between Web services using session keys. WS-SecureConversation, released in 2005, is an extension of WS-Security and WS-Trust.
Agile DevOps: Reduce Risk and Streamline Processes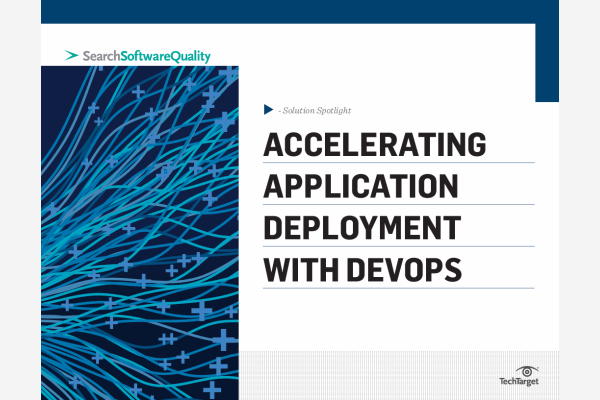 Speed deployment? Boost ROI? Increase collaboration? Access this popular guide to learn how you can eliminate bottlenecks in your development life cycles.
By submitting your personal information, you agree to receive emails regarding relevant products and special offers from TechTarget and its partners. You also agree that your personal information may be transferred and processed in the United States, and that you have read and agree to the Terms of Use and the Privacy Policy.

WS-SecureConversation works by defining and implementing an encryption key to be shared among all the entities involved in a communications session. The originating entity defines the encryption algorithm and generates the key, which is embedded in a SOAP (Simple Object Access Protocol) message. (This key can also be used to encrypt the SOAP message itself.) When the intended destination entities receive the message, they decrypt it and retrieve the session key, which can then be used to facilitate secure communications for the remainder of that session.
WS-SecureConversation is a part of the Microsoft Web Services Enhancement 2.0 toolkit.
Continue Reading About WS-SecureConversation (Web Services Secure Conversation Language)
Glossary
'WS-SecureConversation (Web Services Secure Conversation Language) ' is part of the:
View All Definitions
Dig deeper on Building security into the SDLC (Software development life cycle)