Essential Guide
Guide to managing a data quality assurance program
A comprehensive collection of articles, videos and more, hand-picked by our editors
garbage in, garbage out (GIGO)
GIGO (garbage in, garbage out) is a concise expression of a concept common to computer science and mathematics: the quality of output is determined by the quality of the input... (Continued)
FROM THE ESSENTIAL GUIDE:
GIGO (garbage in, garbage out) is a concept common to computer science and mathematics: the quality of output is determined by the quality of the input. So, for example, if a mathematical equation is improperly stated, the answer is unlikely to be correct. Similarly, if incorrect data is input to a program, the output is unlikely to be informative.
Agile DevOps: Reduce Risk and Streamline Processes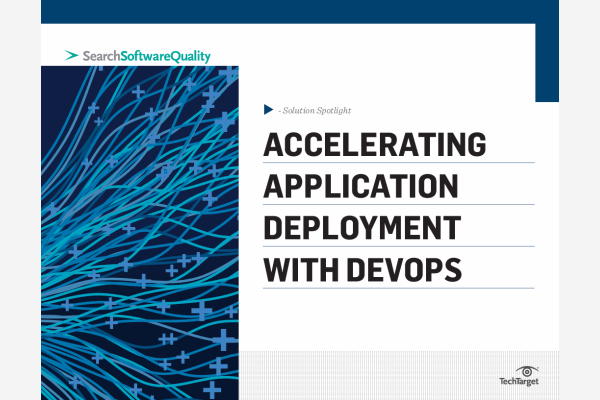 Speed deployment? Boost ROI? Increase collaboration? Access this popular guide to learn how you can eliminate bottlenecks in your development life cycles.
By submitting your personal information, you agree to receive emails regarding relevant products and special offers from TechTarget and its partners. You also agree that your personal information may be transferred and processed in the United States, and that you have read and agree to the Terms of Use and the Privacy Policy.

George Fuechsel, an early IBM programmer and instructor, is generally given credit for coining the term. Fuechsel is said to have used "garbage in, garbage out" as a concise way of reminding his students that a computer just processes what it is given. The term is now widely used in computer science classes, IT services and elsewhere. In fact, GIGO is sometimes used to refer to situations in the analog world, such as a faulty decision made as a result of incomplete information.
A variation on the term, "garbage in, gospel out," refers to a tendency to put unwarranted faith in the accuracy of computer-generated data.
Continue Reading About garbage in, garbage out (GIGO)