lean programming
Lean programming is a paradigm for the development and production of computer programs that is based on the principles of optimizing efficiency and minimizing waste.
Looking for something else?
TECHNOLOGIES
Lean programming is a concept that emphasizes optimizing efficiency and minimizing waste in the development of a computer program. The concept is that efficiencies can be applied and waste managed at all levels: each individual, every department, interdepartmental operations, the organization as a whole, and the relationships of the organization with customers and suppliers.
Agile DevOps: Reduce Risk and Streamline Processes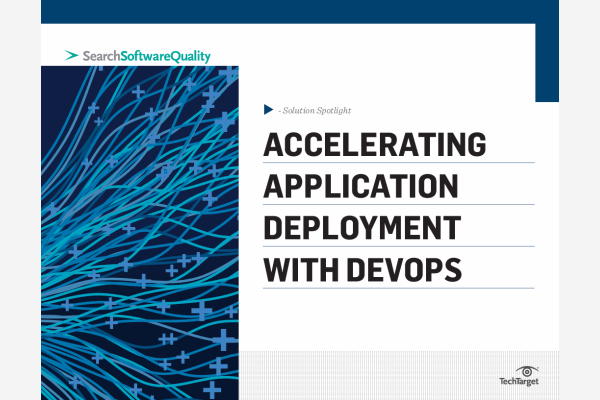 Download this popular guide and learn how you can eliminate bottlenecks in your development life cycles. Get tips on speeding deployment, boosting ROI and increasing collaboration.
By submitting your personal information, you agree to receive emails regarding relevant products and special offers from TechTarget and its partners. You also agree that your personal information may be transferred and processed in the United States, and that you have read and agree to the Terms of Use and the Privacy Policy.

Lean programming is based on rules that were developed by several corporations in the 1980s. The rules have an upbeat and positive tenor. For example, waste and intermediate artifacts should be kept to a minimum. Documentation should be concise, and should cover generalities without getting lost in details. Individual workers, as well as customers, should be consulted frequently, and their views and opinions taken seriously. A primary goal is continuous improvement at all levels and in all phases of the operation.
Continue Reading About lean programming
Dig Deeper on Software Development Fundamentals