mock object
A mock object is a simulated object that mimics the behavior of a real object in controlled ways. Mock objects are often employed in unit testing to scrutinize the performance of actual objects. In this context, an object is a smallest testable part of an application... (Continued)
Looking for something else?
TECHNOLOGIES
A mock object is a simulated object that mimics the behavior of a real object in controlled ways. Mock objects are often employed in unit testing to scrutinize the performance of actual objects. In this context, an object is the smallest testable part of an application. A mock object makes use of the same interface as the element of code it is intended to imitate.
Agile DevOps: Reduce Risk and Streamline Processes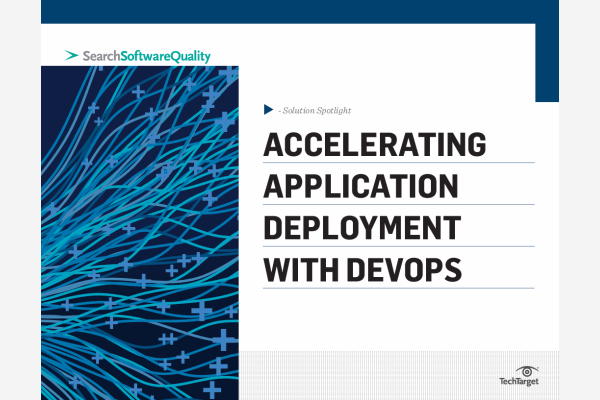 Download this popular guide and learn how you can eliminate bottlenecks in your development life cycles. Get tips on speeding deployment, boosting ROI and increasing collaboration.
By submitting your personal information, you agree to receive emails regarding relevant products and special offers from TechTarget and its partners. You also agree that your personal information may be transferred and processed in the United States, and that you have read and agree to the Terms of Use and the Privacy Policy.

A mock object can be useful in place of a real object that:
Runs slowly or inefficiently in practical situations
Occurs rarely and is difficult to produce artificially
Produces non-deterministic results
Does not yet exist in a practical sense
Is intended mainly or exclusively for conducting tests.
Continue Reading About mock object
Dig Deeper on Software Testing and QA Fundamentals