release plan
In agile software development, a release plan is an evolving flowchart that describes which features will be delivered in upcoming releases. (Continued...)
Looking for something else?
TECHNOLOGIES
In agile software development, a release plan is an evolving flowchart that describes which features will be delivered in upcoming releases. Each story in a release plan has a rough size estimate associated with it.
Agile DevOps: Reduce Risk and Streamline Processes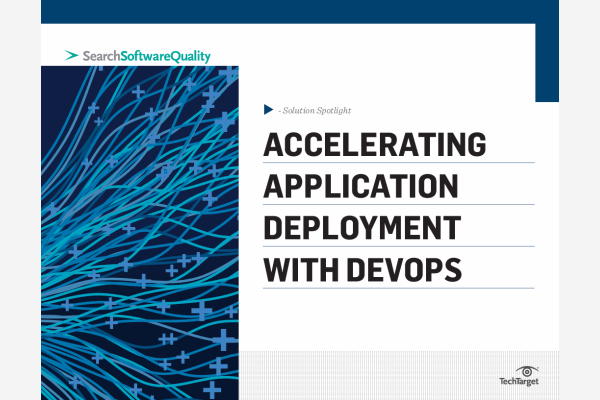 Speed deployment? Boost ROI? Increase collaboration? Access this popular guide to learn how you can eliminate bottlenecks in your development life cycles.
By submitting your personal information, you agree to receive emails regarding relevant products and special offers from TechTarget and its partners. You also agree that your personal information may be transferred and processed in the United States, and that you have read and agree to the Terms of Use and the Privacy Policy.

Continue Reading About release plan
Dig deeper on Agile Software Development (Agile, Scrum, Extreme)