software requirements specification (SRS)
A software requirements specification (SRS) is a comprehensive description of the intended purpose and environment for software under development. The SRS fully describes what the software will do and how it will be expected to perform... (Continued)
A software requirements specification (SRS) is a comprehensive description of the intended purpose and environment for software under development. The SRS fully describes what the software will do and how it will be expected to perform.
15 Important Data Management Terms to Know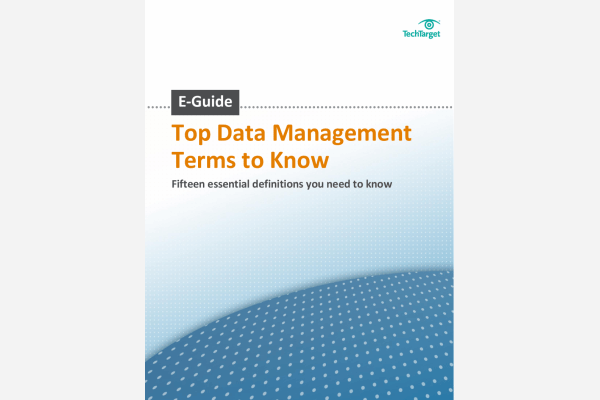 Download this guide to stay on top of hot terms you need to know to stay on top of your game. Hadoop, text mining and big data are just a few, learn more top terms raising the level of play in data management.
By submitting your personal information, you agree to receive emails regarding relevant products and special offers from TechTarget and its partners. You also agree that your personal information may be transferred and processed in the United States, and that you have read and agree to the Terms of Use and the Privacy Policy.

An SRS minimizes the time and effort required by developers to achieve desired goals and also minimizes the development cost. A good SRS defines how an application will interact with system hardware, other programs and human users in a wide variety of real-world situations. Parameters such as operating speed, response time, availability, portability, maintainability, footprint, security and speed of recovery from adverse events are evaluated. Methods of defining an SRS are described by the IEEE (Institute of Electrical and Electronics Engineers) specification 830-1998.
Continue Reading About software requirements specification (SRS)
Dig Deeper on Software Requirements Gathering Techniques