spike
A spike is a sharp rise in the frequency for a given variable, usually immediately followed by a decrease. This sort of transient variation is often seen in the measurement of voltage or current in circuits. (Continued...)
Looking for something else?
TECHNOLOGIES
A spike is a sharp rise in the frequency for a given variable, usually immediately followed by a decrease. This sort of transient variation is often seen in the measurement of voltage or current in circuits.
Agile DevOps: Reduce Risk and Streamline Processes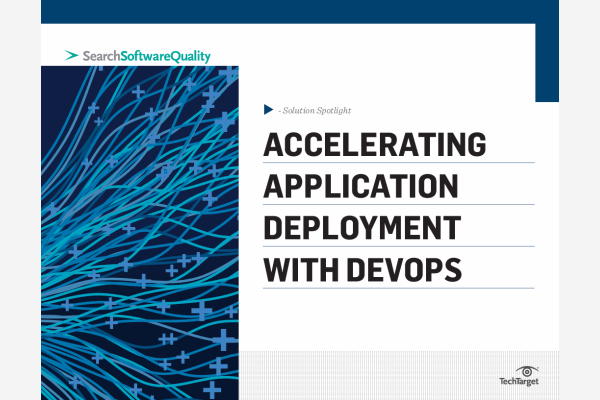 Speed deployment? Boost ROI? Increase collaboration? Access this popular guide to learn how you can eliminate bottlenecks in your development life cycles.
By submitting your personal information, you agree to receive emails regarding relevant products and special offers from TechTarget and its partners. You also agree that your personal information may be transferred and processed in the United States, and that you have read and agree to the Terms of Use and the Privacy Policy.

In agile software development, a spike is a story that cannot be estimated until a development team runs a timeboxed investigation. The output of a spike story is an estimate for the original story.
In online gaming, a spike is a tactic whereby one or several players simultaneously inflict a massive amount of damage upon a single player or target, overwhelming the capacity of that target to regenerate or self-heal.
Continue Reading About spike
Dig Deeper on Software Development Fundamentals