unit testing
Unit testing is a software development process in which the smallest testable parts of an application, called units, are individually and independently scrutinized for proper operation. Unit testing is often automated but it can also be done manually. This testing mode is a component of Extreme Programming (XP)... (Continued)
Looking for something else?
TECHNOLOGIES
Unit testing is a software development process in which the smallest testable parts of an application, called units, are individually and independently scrutinized for proper operation. Unit testing is often automated but it can also be done manually. This testing mode is a component of Extreme Programming (XP), a pragmatic method of software development that takes a meticulous approach to building a product by means of continual testing and revision.
Agile DevOps: Reduce Risk and Streamline Processes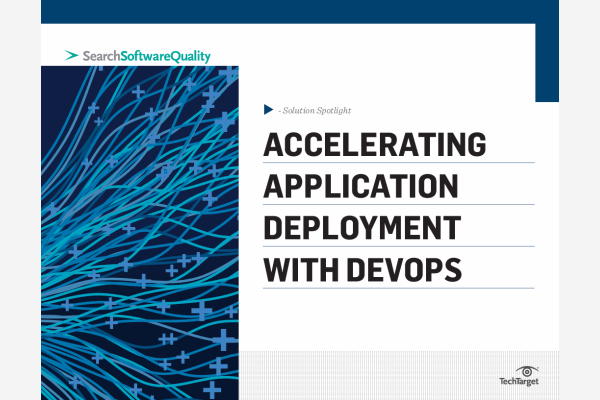 Download this popular guide and learn how you can eliminate bottlenecks in your development life cycles. Get tips on speeding deployment, boosting ROI and increasing collaboration.
By submitting your personal information, you agree to receive emails regarding relevant products and special offers from TechTarget and its partners. You also agree that your personal information may be transferred and processed in the United States, and that you have read and agree to the Terms of Use and the Privacy Policy.

Unit testing involves only those characteristics that are vital to the performance of the unit under test. This encourages developers to modify the source code without immediate concerns about how such changes might affect the functioning of other units or the program as a whole. Once all of the units in a program have been found to be working in the most efficient and error-free manner possible, larger components of the program can be evaluated by means of integration testing.
Unit testing can be time-consuming and tedious. It demands patience and thoroughness on the part of the development team. Rigorous documentation must be maintained. Unit testing must be done with an awareness that it may not be possible to test a unit for every input scenario that will occur when the program is run in a real-world environment.
Continue Reading About unit testing
Dig Deeper on Software Testing and QA Fundamentals