variable manipulation
Variable manipulation is a method of specifying or editing variables in a computer program... (Continued)
Variable manipulation is a method of specifying or editing variables in a computer program. Variable manipulation can be used to create dynamic content in HTML and programming languages. However, the method can also be used by an attacker, to alter data that a browser sends to a Web server. A variable, in this context, is a string of text symbols and/or numerals that can change, depending on conditions or on information passed to the program.
Agile DevOps: Reduce Risk and Streamline Processes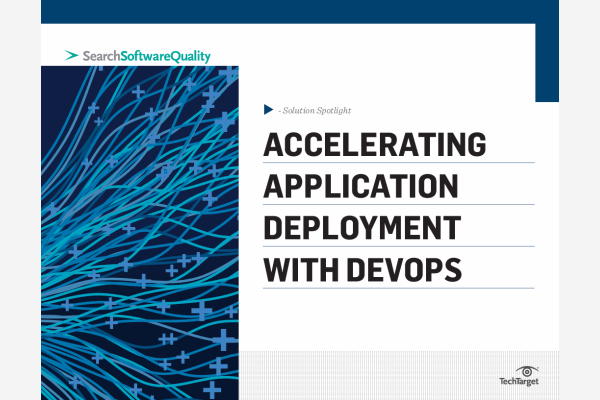 Speed deployment? Boost ROI? Increase collaboration? Access this popular guide to learn how you can eliminate bottlenecks in your development life cycles.
By submitting your personal information, you agree to receive emails regarding relevant products and special offers from TechTarget and its partners. You also agree that your personal information may be transferred and processed in the United States, and that you have read and agree to the Terms of Use and the Privacy Policy.

In mathematics, variable manipulation is the process of rearranging a multivariable equation to express a specific variable as a function of other variables. The variable thus singled-out is known as the dependent variable, while the other variables are called independent variables. In this context, a variable is a mathematical quantity whose numerical value can change, in contrast to constants that have fixed numerical values.
Continue Reading About variable manipulation
Dig deeper on Software Development Fundamentals