olly - Fotolia
Eclipse BIRT iHub F-Type focuses on the user experience
Learn about the new Eclipse BIRT development tool, our Product of the Month.
Looking for something else?
Actuate's Business Intelligence and Reporting Tools (BIRT) iHub F-Type, an open source, data-driven development tool for data visualizations and reporting, is SearchSoftwareQuality's Product of the Month for August 2014.
Release date: July 10, 2014
What it does
BIRT iHub F-Type is a free report server for BIRT developers. Open source Eclipse BIRT and Java developers can use iHub F-Type when deploying applications without having to extend BIRT or build a custom report server infrastructure, according to Nobby Akiha, SVP of marketing at Actuate Corporation. In addition to the free version, Actuate offers an enterprise version for report creation and management, and testing and evaluating Actuate's deployment platform for business-critical customer-facing apps.
What sets it apart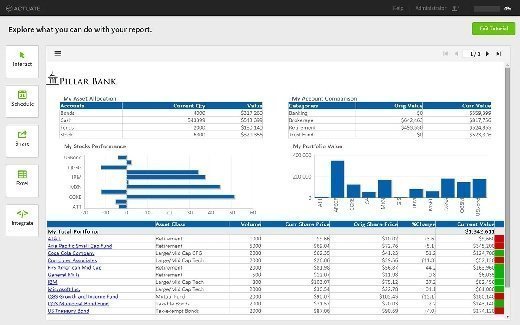 The BIRT open source integrated development environment (IDE) is used by over 3.5 million developers. Indeed, BIRT has more users than any other reporting and data visualization tool in the world.
BIRT iHub F-Type supports content that has been created using open source BIRT or Actuate's commercial BIRT Designer Pro IDE. In particular, this release focuses on the user experience, particularly the first 15 minutes of it. From the time a developer downloads F-Type, it should take only 15 minutes to take an existing BIRT report and make it interactive, according to Akiha. At that point, end users can manipulate the information in their reports, doing things like sorting, converting tables into charts and adding calculated columns.
Actuate BIRT F-Type features and benefits include:
| | | |
| --- | --- | --- |
| Feature | Overview | Developer benefits/F-Type advantages |
| INTERACT | Allow end users to modify and personalize reports, and answer questions themselves. | SAVE TIME by allowing users to customize their own content. Developers no longer need to create endless variations of reports for each user. |
| SCHEDULE | Automate report generation based on rules and calendar, and then notify users. | BOOST PRODUCTIVITY via self-service content automation -- no need to build scheduling and email distribution using custom code. |
| SHARE | Secure document management and distribution that allows users to only access content/data they are entitled to. | SECURE YOUR DATA at a granular level and socialize and collaborate around insights -- no need to build a management platform for your BIRT content. |
| EXCEL | Export as native Excel (not CSV) with formulas/pivot tables/worksheets/charts that all work! (Also supports PDF.) | EASILY PROVIDE EXCEL for users who want it. No need to create a parallel Excel-centric infrastructure for users that demand Excel. |
| INTEGRATE | JavaScript API to embed dynamic reports and visualizations in your Web app. | STREAMLINE BIRT DEPLOYMENT into your application. Leverage a pre-built deployment infrastructure seamlessly into your Web or mobile application. |
Why it's cool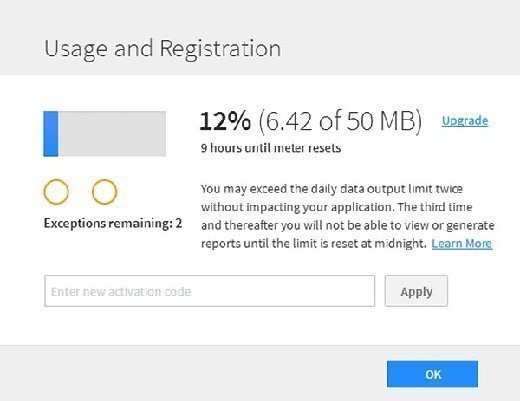 BIRT F-Type is cool because it gives developers easy-to-use, visually appealing user interfaces for building and managing reports.
"F-Type provides straightforward ways to make information available more widely across organizations, said Steven O'Grady, principal analyst for RedMonk, a market research firm in Portland, Maine. "Actuate focused a lot on aesthetics, which is important when you're dealing with charts and data," he said. In his view, the new visual elements are very good. "The reports that are generated look nice and are relatively easy to work [with]," he said.
Actuate released BIRT to the Eclipse Community about a decade ago and has supported it well, O'Grady said. Historically, BIRT is significant for the developer community, because it brought new functionality to Eclipse, bringing building blocks that were available in proprietary products -- especially business intelligence and reporting -- to open source developers. "The open source options were much more limited back then than they are today," O'Grady said.
What the users say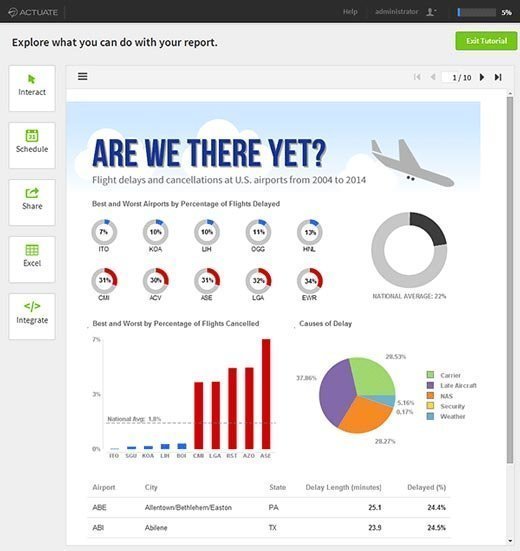 Actuate iHub BIRT F-Type beta tester John Schreck appreciated the visual appeal and usefulness of F-Type's wizards, as well as its reports management features. F-Type's "ability to control down to a minute level of detail" is unlike other tools' capabilities, said Schreck, a developer since 1994. F-Type makes it easy to do direct administration of reports, to see what data is available for a report, and to set access limits, said Schreck, principal partner for Vayam LLC, an HR applications consulting firm in Austin, Texas.
"I would not like to go back to Crystal or other [reporting tools] I've used," Schreck said.
F-Type beta tester Steve Shiflett, an independent consultantis also a fan. "With intuitive features like automatically exporting content to a PDF file and the InfoViewer (IV) toolbar, it's like you can create a report in no time at all," he said. Another plus is that F-Type automatically loads the first report. "Typically, people have multiple reports, so migration is a big deal," Shiflett said.
What's the price?
Available for download, BIRT iHub F-Type is distributed under Actuate's commercial licensing terms. Fifty MB of data output per day is free, and additional increments of daily data output capacity can be purchased. An introductory promotion offers a free additional 50 MB of daily capacity to be utilised through December 31, 2014. Need higher volumes of data output on a regular basis? Subscription upgrades start at $500 per month each, which provide a further 50 MB of daily output capacity.
The enterprise commercial Actuate BIRT iHub pricing starts at $20,000 per year on a subscription basis. This version is suitable for development groups that need advanced clustering and scalability capabilities.
Dig deeper on Software Project Management Process