Get started
Bring yourself up to speed with our introductory content.
Agile backlash series: Exploring Agile development problems and solutions
Experienced Agile testers and developers discuss development problems that cause backlash.
Even Agile software development evangelists admit that the backlash against Agile is a reality. Mostly, they say,...
Continue Reading This Article
Enjoy this article as well as all of our content, including E-Guides, news, tips and more.
By submitting your personal information, you agree that TechTarget and its partners may contact you regarding relevant content, products and special offers.
You also agree that your personal information may be transferred and processed in the United States, and that you have read and agree to the Terms of Use and the Privacy Policy.
rapid adoption is the root of the problem. People and organizations have rushed in and then learned that Agile's promises -- such as improving applications' time to market, reducing development redundancies and cutting costs – are not easy as pie to achieve. So, not all who have tried Agile have been successful. Even when projects are successful, Agile practices in documentation, iterations and other areas have been problematic for some software pros.
Explore the reasons why some software pros hate Agile, why Agile projects have failed and ways Agile initiators, leaders and teams can prevent or lessen discontent and other issues in this tutorial.
Table of Contents
The Agile backlash: Poor Agile adoption planning, leadership fans discontent
Agile leadership: Confusion and missteps
Agile pain points: Short iterations, documentation and more
_________________________________________________________________________
The Agile backlash: Poor Agile adoption planning, leadership fans discontent
Lack of planning and training before adoption have contributed to the growing backlash against agile, according to Agile movement leaders and consultants Mike Dwyer, David Whalen and Jon Kern, as well as software test and development veterans Scott Barber, Chris York and Lisa Crispin. Too frequently, Agile projects are unknowingly sabotaged by chief executives, project managers and others who make Agile development adoption mistakes in planning, training or even aspects of development not related to Agile. For instance, Agile adoption initiators need to gain internal acceptance of Agile before implementation to avoid lack of staff cooperation and, ultimately, project slowdowns or failures.
---
Listen to Agile development practitioner Lisa Crispin explain how hard it can be to troubleshoot technical problems when teams aren't unified. Crispin is director of Agile Software Development at ISV Ultimate Software Group.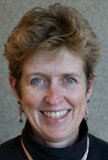 Lisa Crispin, director of Agile Software Development at ISV Ultimate Software Group, co-author of the book, Agile Testing: A Practical Guide for Testers and Agile Teams.
---
Agile leadership: Confusion and missteps
Jon Kern, co-signer of the Agile Manifesto, says the current backlash against Agile is largely due to management mistakes. There are many reasons why Agile leadership problems came to be, including organizations turning projects over to under-trained, under-experienced Agile coaches, Scrum Masters and the like. Getting rid of the quick-adoption mentality is one of several ways to avoid leadership-driven Agile software project failures, according to Kern.
There is confusion about what roles of Agile leaders, project managers, Scrum Masters, etc., should be, and where managers fit in Agile development.
Also, Agile calls for managers to adopt a more collaborative and less top-down approach, a change which has proven difficult for many.
Agile pain points: Short iterations, documentation and more
Required meetings, inadequate documentation and issues related to short iterations are just a few of the pain points in using Agile. One of those pain points is that frequently poor estimations are made of what can be done in an Agile iteration, leading to missed deadlines and technical debt. Once again, pain relief requires change, such as using new estimation techniques in Agile, such as story size analysis.
Software testers expecting relief from the older methodologies that schedule testing at the end of development processes have been disappointed in Agile. Despite increased usage of test-driven development in general, some organizations still do testing only at the end of an iteration, according to software tester Chris Wolf and consultant Scott Barber. Barber explains why being truly Agile means testing and quality are emphasized in this interview.
Many expect miracle results if Agile tenets are followed rigidly, an approach that's opposite of the flexible way Agile should be practiced. There are, however, ways to make Agile adoption and development stick. Best practices include actual Agile practice, understanding the role Agile plays in development and basic training for all involved in the software development team. Agile experts provide continuous guidance and leadership skills when developing software teams.
---
Lisa Crispin describes how and why her team uses an Agile-heavy yet multidisciplinary approach to software development. Think hybrid, says Crispin, an Agile strategies director and author of Agile Testing: A Practical Guide for Testers and Agile Teams.
Have your experiences with Agile been good, bad or in between? Do you agree or disagree with the statements made in this article? Let us know. Write to us at editor@searchsoftwarequality.com.
Dig Deeper on Scrum software development
PRO+
Content
Find more PRO+ content and other member only offers, here.