Q
Evaluate
Weigh the pros and cons of technologies, products and projects you are considering.
Where does an organization start with application portfolio management
IT veteran Kevin Parker explains application portfolio management (APM) for beginners, including the ties between APM, data analysis and BPM.
For organizations new to application portfolio management (APM), what is the best way to get started? Is business process management (BPM) involved?
My wife and I bought each other FitBits for Valentine's Day to help encourage us to exercise and be more active in our daily lives. We are both very competitive, and it was fun to compare the step count and stairs climbed in the first few days that we wore them. But now, four months later, we both have daily tallies of our activity levels and this shows we are much more active at weekends and on Tuesdays. We climb more stairs on Mondays and sleep better on Fridays. But it doesn't tell us why.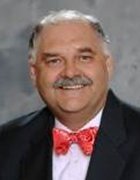 Embarking on an application portfolio management (APM) project is not going to deliver results on day one, despite what vendors will tell you. It takes time to gather the data and takes longer to be able to interpret the data. So you will have to build patience into your project plan.
APM systems have a voracious appetite for data. Indeed most APM projects fail because team members are not able to sustain the level of detailed data entry most systems need. As you start to plan your APM project, remember that you will need to change processes and other systems to capture the data about your software assets. This can be a significant amount of effort and can impact overall productivity.
However, there is an elegant solution to this problem. Before we roll out APM we should roll out BPM (Business Process Management), which provides process automation for all business units including IT. If we have a rich workflow tool in place that tracks all of our IT activities, it becomes very simple to calculate the effort and investment being made in each of our systems. This data then can be, in turn, delivered automatically to the APM system, minimizing the manual data entry. Telemetry that comes from systems is much more reliable and verifiable than data that comes from humans.
It is not possible to collect all the data from automated processes, however. You should also make an analysis tool part of your infrastructure too. There are several excellent tools available that will calculate the size and complexity of the systems by analyzing the code. These tools can describe the size of the application in terms of function points or using the constructive cost model (COCOMO). Again, empirical data is significantly more valuable than human "wet finger in the air" assessments of complexity and size.
Of course opinion and experience matter, too, but they should just be some of the vectors we use to assess our portfolio's value, not the determining factors.
Once you have data flowing, and you have trending that is visible, then it is time to turn on the APM tool. Keep the KPI's (key performance indicators) you select to five or fewer, and make sure the dashboards you create contain actionable information. Set thresholds to proactively inform you when applications move outside the value profile you have set for them.
Finally, make sure you ask commonsense questions before you make a decision based on what the data appears to show. Let your mantra be: "A dashboard is just information. Information is not insight, and insight is not action." The APM can be your best decision-support tool -- just don't let it make the decisions.
What are your organization's biggest challenges in application portfolio management and business process management? Tell us, and we'll find expert advice specifically for your problems.
Dig Deeper on Topics Archive
Add controls to the business of delivering software, and teams will scream about delays. However, fast development is often the result. Continue Reading
Kevin Parker discusses the pros and cons of industry analyst reports and advises when it might be best to trust your own instincts. Continue Reading
Actually, application development veteran Kevin Parker says ALM is really a part of the APM process when you look at it from a distance. Continue Reading