Evaluate
Weigh the pros and cons of technologies, products and projects you are considering.
10 tech terms the business side needs to know
Scott McCarty, head of technical product marketing for containers at Red Hat, thinks we all just need to get along, and for that to happen we need to understand each other better.

Download this free guide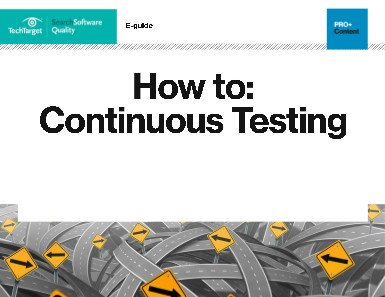 A developer's guide to continuous testing
The pace of application development has been increasing rapidly. Continuous testing is the only way to avoid bottlenecks. Download this PDF to introduce continuous testing in your organization.
With that in mind he's pulled together a list of 10 tech terms the business side needs to understand. Perhaps you'll want to print this out and hand it to your product manager or line of business person.