News
Stay informed about the latest enterprise technology news and product updates.
ALM vendors show Agile tools go way beyond cards
"The world's most powerful tool is the card," said Dave Thomas at the April 10th Agile 2010 Conference keynote. Many tool vendors would disagree. Though Thomas was trying to make the point that we need to have face-to-face conversations, the reality is agile teams are rarely collocated. Even when team members work in the same location, more companies are offering work-from-home as an option. Teams need a way to still foster strong communication and collaboration, and for that, they rely on tools. Beyond communication and collaboration, tools are necessary throughout the software development lifecycle for things such as managing user stories, tracking defects, continuous integration, delivery and deployment. Small collocated teams may be able to get by with sticky notes and spreadsheets, but it's a reality that as teams grow and become more dispersed, tools are necessary.

Download this free guide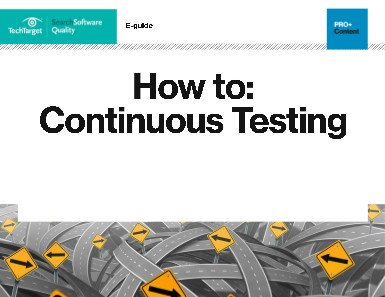 A developer's guide to continuous testing
The pace of application development has been increasing rapidly. Continuous testing is the only way to avoid bottlenecks. Download this PDF to introduce continuous testing in your organization.
I've been speaking to several vendors about their products. Listen in to leaders from Tasktop, IBM, Rally Software, Thoughtworks Studios, and VersionOne as they describe their latest offerings.