News
Stay informed about the latest enterprise technology news and product updates.
Agile 2010 conference in full swing
Agile 2010, sponsored by the Agile Alliance, is underway August 9-13 this week in Orlando, Fla. Agile methodologies are known for being collaborative and that often equates to fun and team building. Examples can be seen all over this conference.
For example, there are sign-up sheets encouraging "self-directed teams" to have "Dinner with a Stranger." A few local restaurants are listed and participants that don't have dining partners, can meet a new group of friends! There are "Open Jam" boards with sticky notes allowing groups to self-organize for discussions or for common interests such as running! (Being a runner, myself, I'd like to give this one a try!) People are actively tweeting dinner plans and suggestions. All in all, it's just a fun conference to be at.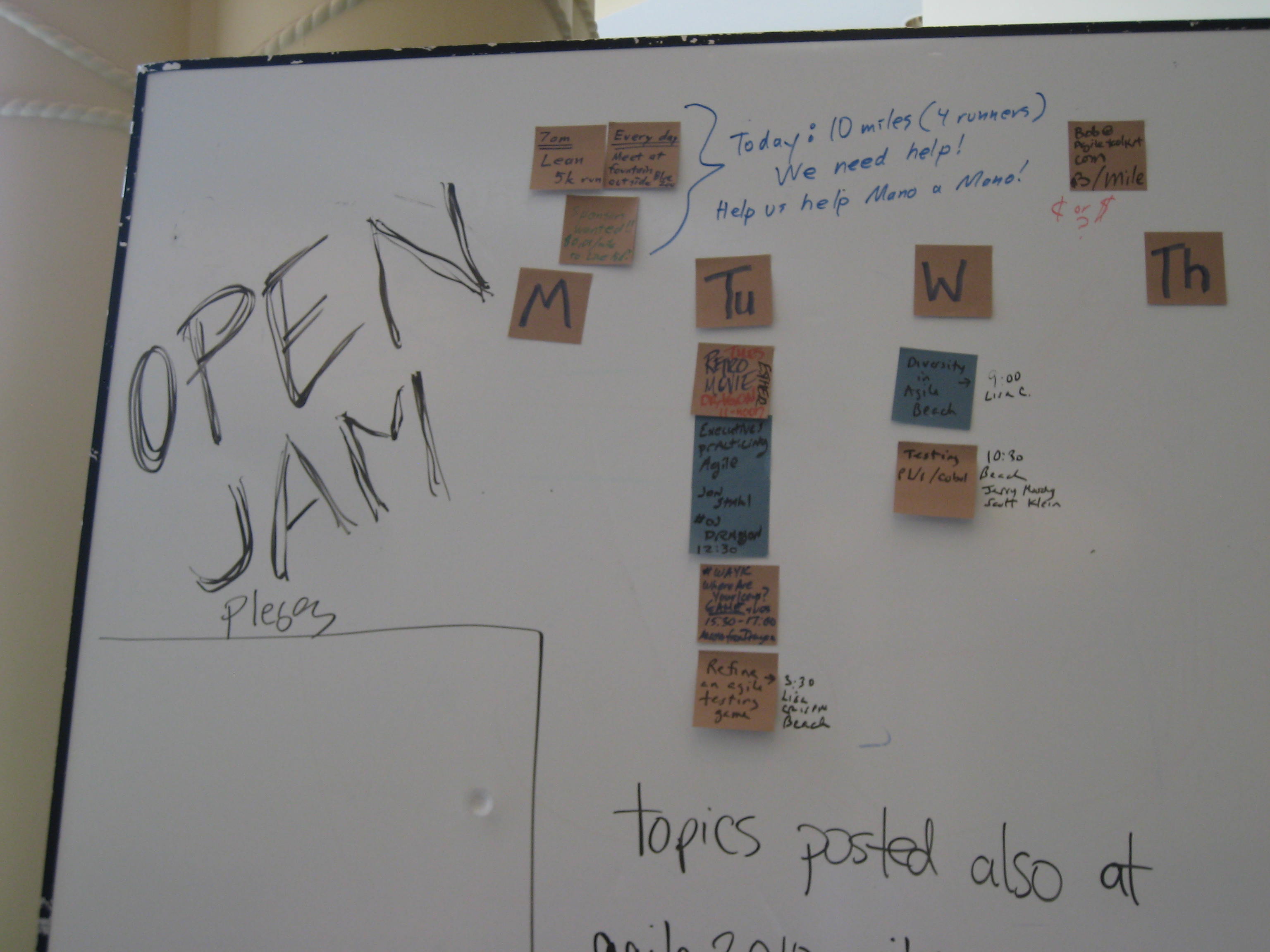 This marks the ninth annual conference with over 1,400 participants expected, over 200 sessions and keynote presentations by agile notables Mike Cohn and Dave Thomas. Plenty of Agile ALM vendors are present as well, announcing their latest releases.
Announcements for August 9th included
VersionOne's launch of the Agile Sherpa community website, providing an online handbook of agile resources.
Tasktop Technologyannounced the Tasktop Agile Planner, providing agile workgroups the ability to manages existing defect and project management systems with planning support integrating vendors' solutions including ThoughtWorks Studios' Mingle, IBM Rational Team Concert, Rally, CollabNet's ScrumWorks, Atlassian's JIRA and VersionOne. The Tasktop Agile Planner is available now in a beta version through Tasktop's early access program, with general availability set for mid-September.
ThoughtWorks Studios announced Go Mobile, a compilation of content aimed at helping IT organizations build and deploy mobile applications for the iPhone/iPad, Android and BlackBerry platforms.
Thoughtworks Studios launched Business Agility Review, a service helping IT organizations understand their current state of Agile practice adoption and providing recommendations for scaling agile across the enterprise.
Additionally, there are plenty of events and opportunities for participants to get some hands-on experience with agile. Throughout the week, a LiveAid Lab project is available allowing for attendees to participate in a non-profit agile project with experienced mentors developing software that will be giving Mano-a-Mano an "extreme makeover."