News
Stay informed about the latest enterprise technology news and product updates.
Apple surpasses Oracle in security breaches
According to recent article on Wired.com, Apple has become the new reigning champ and is once again making headlines. No, not because it is outselling PC products (which it is) and not just because of the numerous upsets with iPhone 4. Reported today on Wired, Apple has dethroned Oracle as leading the industry in software security flaws and vulnerabilities.

Download this free guide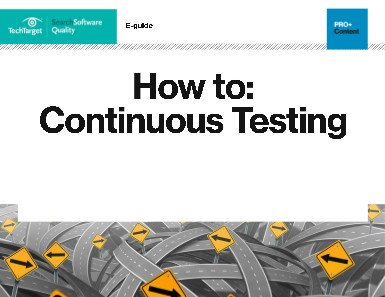 A developer's guide to continuous testing
The pace of application development has been increasing rapidly. Continuous testing is the only way to avoid bottlenecks. Download this PDF to introduce continuous testing in your organization.
Secunia, a software security market-research firm, confirms Apple has reported the most security flaws and compromises for 2010. Secunia has been conducting these research surveys on security in the software industry since 2002. This year's report states that the top 10 software vendors make up 38% of security compromises reported this year.
From Secunia's pdf report

A typical end-user PC with 50 programs installed had 3.5 times more vulnerabilities in the 24
3rd party programs installed than in the 26 Microsoft programs installed. It is expected that
this ratio will increase to 4.4 in 2010.

A group of ten vendors, including Microsoft, Apple, Oracle, IBM, Adobe, and Cisco, account on
average for 38 percent of all vulnerabilities disclosed per year.

Since 2005, no significant up-, or downward trend in the total number of vulnerabilities in the
more than 29,000 products covered by Secunia Vulnerability Intelligence was observed.
Does this mean that Apple products are more prone to hackers, viruses and other software malice? Probably not. The Secunia report doesn't actually categorize the potential damage of flaws found, nor their severity or even how common these issues are.