News
Stay informed about the latest enterprise technology news and product updates.
Are major post-production software bugs becoming more prevalent?
In a recent interview with Jeff Papows, author of Glitch, the Hidden Impact of Faulty Software, one of the reasons Papows noted for the increased number of bugs found in production systems is the sheer volume and ubiquity of technology. He writes in his book:

Download this free guide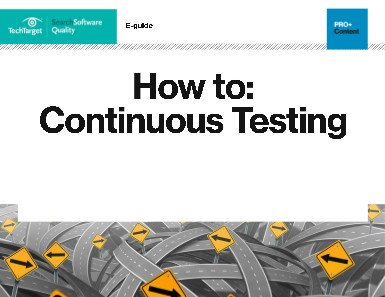 A developer's guide to continuous testing
The pace of application development has been increasing rapidly. Continuous testing is the only way to avoid bottlenecks. Download this PDF to introduce continuous testing in your organization.
It's difficult to understate the scale at which the IT industry has transformed productivity, stimulated economic growth, and forever changed how people work and live.
Complexity of code was further reiterated in an interview I had with IBM's Sky Matthews: How do you test 10 million lines of code? Matthews talks about the enormous amount of software that's being used in the 2011 Chevy Volt.
Once again massive code complexity was noted by Coverity Chief Scientist Andy Chou in an interview in which he went over the results of an open source integrity report as noted in the post: Open source or proprietary: Which is higher quality?
Can improvements in processes and methodologies lead to higher quality to compensate for increasingly complex systems? Trends are showing that when development and testers collaborate closely as a unified team, breaking down silos, quality does improve. This may not be enough to solve all the quality issues that result from complex code, but it's a step in the right direction.