News
Stay informed about the latest enterprise technology news and product updates.
C/C++ developers: New training options for secure coding
Software developers face ongoing changes and challenges when it comes to ensuring their coding is secure, particularly since so many applications are now vulnerable to attacks from the farthest reaches of the Internet. C and C++ code is prevalent in embedded software and subject to various vulnerabilities and complications, and many developers might need some brushing up on their skills to ensure they are addressing the latest security concerns.

Download this free guide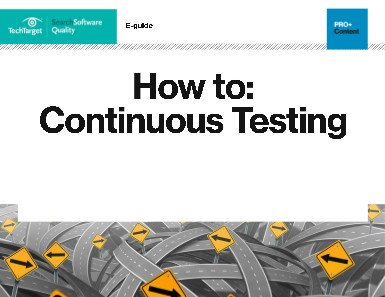 Instant Download: Your guide to introducing and maintaining continuous testing
The pace of application development has been increasing rapidly. Continuous testing is the only way to avoid bottlenecks. Download this PDF to introduce continuous testing in your organization.
By submitting your personal information, you agree that TechTarget and its partners may contact you regarding relevant content, products and special offers.
You also agree that your personal information may be transferred and processed in the United States, and that you have read and agree to the Terms of Use and the Privacy Policy.
In a recent tip, SSQ Site Editor Yvette Francino explores the most common defects found in embedded software and discusses an error taxonomy created by consultant Jon Hagar. She also examines the different factors that lead to defects in embedded software, including the issues that crop up with various programming languages, such as C and C++.
Safelight Chief Executive Officer Rob Cheyne points out that "A mistake in C/C++ typically has many more repercussions than other programming languages and there are potentially many more mistakes that can be made."
Developers interested in gaining some up-to-date training can now take on-demand courses offered by Safelight, the newest offering being Secure C/C++ Coding. Safelight is offering some of their courses at no charge for a limited time.
Whether working on legacy systems or embedded applications, it is important that developers engage in ongoing education and training to uphold best practices for secure coding.