News
Stay informed about the latest enterprise technology news and product updates.
Can exploratory testing be automated?
Some might argue that exploratory testing, by its very definition, is the opposite of automated testing; however, testers are learning ways in which automation and exploratory can be used to complement with one another.

Download this free guide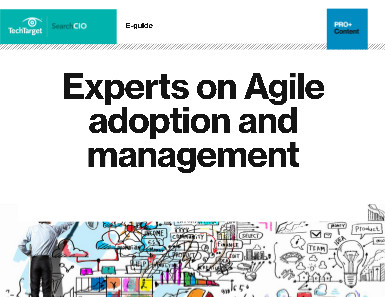 Streamline Agile management for efficiency and developer morale
The constant stopping and starting and high-volume production of an Agile sprint can be stressful for any developer to keep up with. Download this Agile management guide to learn tips to improve the dev process in your organization.
At STAREAST 2012, I spoke to one participant who used tools that would help facilitate her exploratory test session, allowing collection of logs and other information which would help with troubleshooting. Though this is not "automated testing," automation is aiding exploratory testing through the tool.
In her keynote, Dot Graham talked about "automated exploratory testing," giving an example of how it was used to test Bing. I asked Bob Galen, who presented "Session-Based Exploratory Testing," about mixing automation and exploratory testing. He warned against the thinking that automation could replace exploratory testing, but did give an example of a case study in which the repository that was created from exploratory test documentation helped to generate automation test ideas.
Listen in below to Dot Graham and Mark Fewster, authors of Experiences of Test Automation, as well as to Bob Galen, as they explain their thoughts on the mixture of exploratory testing and automation.