News
Stay informed about the latest enterprise technology news and product updates.
Effective analysis and visualization of performance test data
Performance testing is a difficult and complicated skill to learn. Not only do you need to understand how to performance test applications, you need to know how to make sense of the vast amount of data you gather, and then present that to engineers, managers and customers in a way that makes most sense to them so that they're able to make informed decisions.

Download this free guide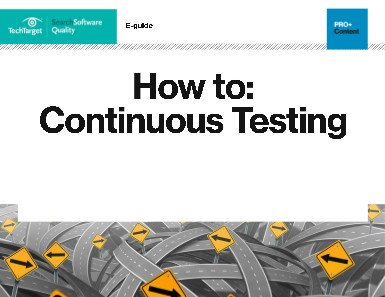 Instant Download: Your guide to introducing and maintaining continuous testing
The pace of application development has been increasing rapidly. Continuous testing is the only way to avoid bottlenecks. Download this PDF to introduce continuous testing in your organization.
By submitting your personal information, you agree that TechTarget and its partners may contact you regarding relevant content, products and special offers.
You also agree that your personal information may be transferred and processed in the United States, and that you have read and agree to the Terms of Use and the Privacy Policy.
On May 8th, Mais Tawfik presented "Performance Data Analysis" at Denver's SQuAD (Software Quality Association of Denver) meeting. In her session, she showed ways of presenting data in visual formats so that they would highlight anomalies and help present a full picture when analyzing the results of a performance test effort.
Attributes for effective analysis and visualization of data discussed included:
Simple
Organized
Tells a story
Offers faster interpretation
Highlights what's pertinent
Highlights trends and patterns
Designed for the target audience
Reflects the big picture
Suggests conclusions
Provides context
Maintains data integrity
Accounts for gaps in data
Though Tawfik highlighted how this is done with performance test data by using a real-life case study, these techniques are useful whenever analyzing and presenting large amounts of data.
Listen in to the video clip below to hear from Mais Tawfic about her presentation and the benefits of visualization of performance test data.