News
Stay informed about the latest enterprise technology news and product updates.
Ellen Gottesdiener: Requirements management in Agile vs. traditional
We all know that the requirements portion of the development life cycle can be a huge challenge. People often say that Agile development allows for more flexibility with requirements, but how are those requirements managed? I had the pleasure of talking with Ellen Gottesdiener from EBG Consulting here in Las Vegas at Agile Developments Practices West, as well as delving in deeper with a two-part interview about requirements management and some of the differences between practices in traditional environments versus Agile environments.

Download this free guide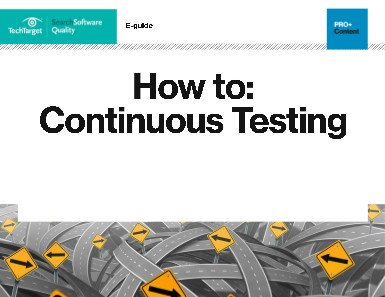 A developer's guide to continuous testing
The pace of application development has been increasing rapidly. Continuous testing is the only way to avoid bottlenecks. Download this PDF to introduce continuous testing in your organization.
Check out our video, in which she explains the three parts of requirements management and how the practices can differ in traditional and Agile environments. Then take a look at our two-part Q&A to find out more:
Business analysis and requirements elicitation: Interview with Ellen Gottesdiener — Part one
Business requirements and software tester collaboration with Ellen Gottesdiener — Part two