News
Stay informed about the latest enterprise technology news and product updates.
Interest in Agile continues to rise
The results of SearchSoftwareQuality's reader survey are in and Colleen Frye reports the findings in her article, Agile, virtualization help with long-standing challenges. The interest in agile development continues to be on the rise, which is no surprise based on the conferences I attend and the industry reports and articles I read. In fact, at IBM's Innovate conference in June, keynote speaker Walker Royce labeled the waterfall methodology 'geriatric.'

Download this free guide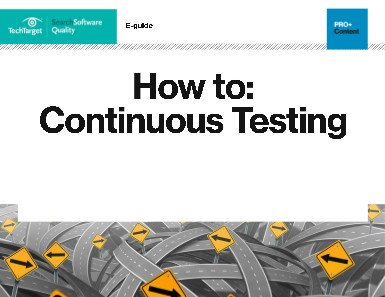 Instant Download: Your guide to introducing and maintaining continuous testing
The pace of application development has been increasing rapidly. Continuous testing is the only way to avoid bottlenecks. Download this PDF to introduce continuous testing in your organization.
By submitting your personal information, you agree that TechTarget and its partners may contact you regarding relevant content, products and special offers.
You also agree that your personal information may be transferred and processed in the United States, and that you have read and agree to the Terms of Use and the Privacy Policy.
Frye reports:
Interest in agile is on the rise among respondents, with 42% planning to implement agile processes within the next year vs. 17% in 2009. And Scrum is the dominant methodology (45%), with both XP and XP/Scrum hybrid at 9% and other methods in the single digits.
Though there are still plenty of organizations that may be have their origins using a waterfall approach, more are starting to adopt agile work practices, such as increased collaboration and more testing earlier in the development cycle.
Agile is not without challenges. Frye notes:
But the more things change, the more they stay the same, an adage that some of the survey results support. For example, respondents cite the top challenges of adopting agile processes are some age-old issues: documentation, communication and resistance to change. However, while documentation was the top challenge for agile adopters for two years in a row, the percentage cited it dropped from 67% to 52% this year.
Take a look at Frye's article to find out more about the challenges readers face and the trends their seeing in software development.