News
Stay informed about the latest enterprise technology news and product updates.
Lunching with the Agile Manifesto signatories at Agile 2010
I'm really having fun here at the Agile 2010 conference and have had interviews with many CEOs, authors and agile experts. But at lunch time, I had the unexpected pleasure of meeting two of the people who signed the Agile Manifesto: Brian Marick and Alistair Cockburn.
Marick sat down at my table with Zhon Johansen, who was asking him questions about that famous meeting in February, 2001. Marick was describing the scene to myself and the others present, saying they were looking for a way to create software with a "simple design, but not a stupid design." They wanted to be clear that they were not encouraging hacking.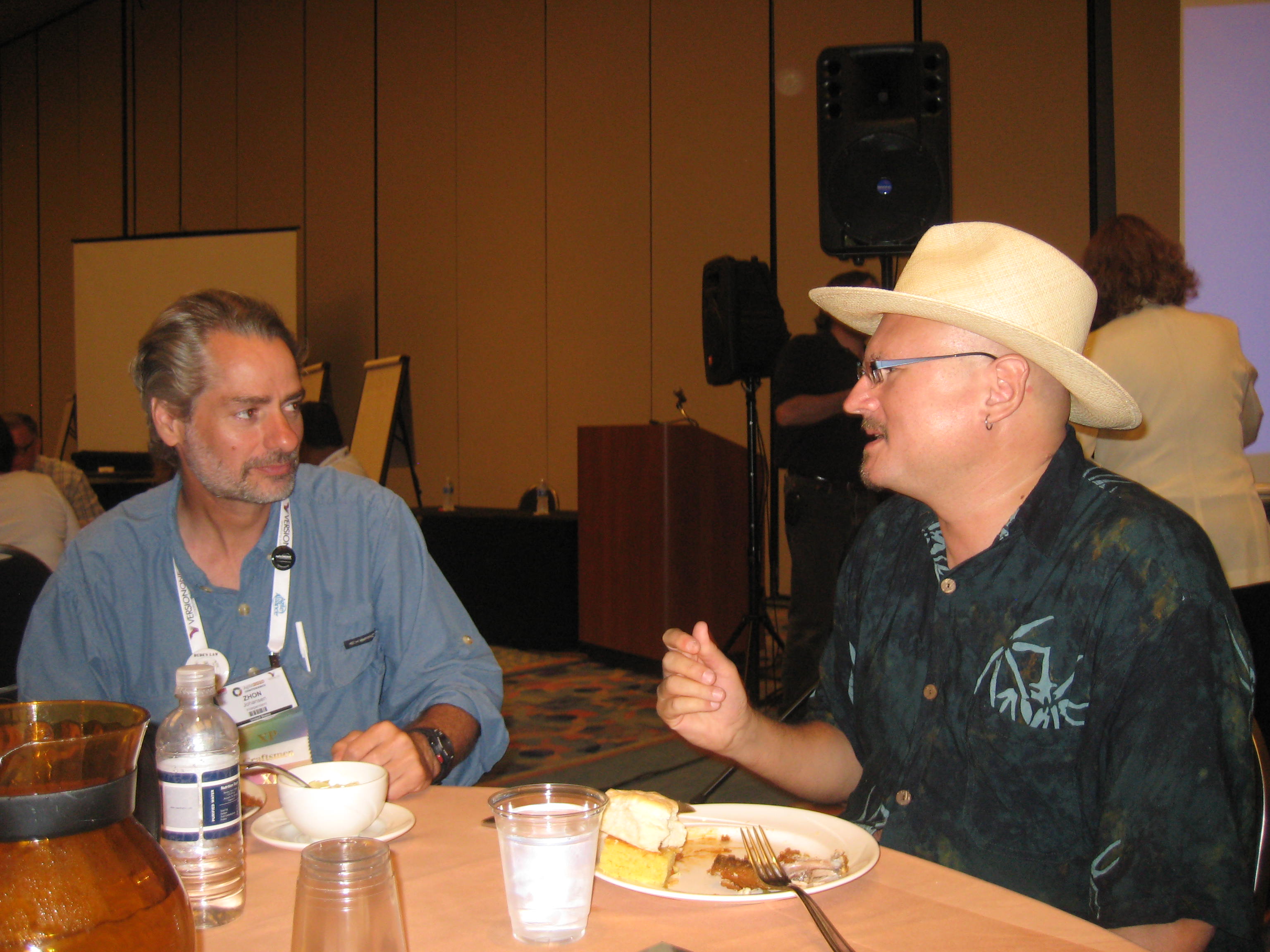 Marick said there was quite a bit of "male jockeying" going on during the meeting. I butted into their conversation and asked if any females were present at this meeting. Marick kind of smiled and said that no, there weren't and "it probably would have been a different meeting if there had been a woman there," saying there was quite a bit of testosterone in the room. Funny that "agile" is all about collaboration, but Marick implied that women were perhaps a little better at that than a whole bunch of men. (Of course, I don't want to put words in anyone's mouth, but, being a woman, but I'll go ahead and put my two cents in and say I do think women, in general, have stronger collaboration skills than men.)
Marick said that Martin Fowler helped in keeping the meeting productive and that eventually, they were able to come up with principles similar to a list that is still used today.
"It was difficult to get an agreement on wording," said Marick, who told us that there was still a few weeks of going back and forth wordsmithing before the manifesto was finalized.
I was interested in who else from that original meeting was present at the meeting. I've heard the names, but wouldn't recognize the faces. Just then Alistair Cockburn, another signatory, stopped by the table. I asked if I could talk to him about the new certification program that I'd heard he was heading up, but he said he wasn't prepared and was headed for the pool. He did let me snap a quick photo before he headed out, though.
Do you want to add your name to the Agile Manifesto? You can do so, along with a comment, by going to: http://agilemanifesto.org/sign/display.cgi?ms=all.