News
Stay informed about the latest enterprise technology news and product updates.
Mastering application performance testing
As a former performance test manager at Sun Microsystems, I am well aware of the complications of performance testing. The problems start early when trying to gather the requirements. "The application needs to go fast enough that people don't complain about performance," were the typical type of requirements I'd hear. In Oliver Erlewein's recently published tip, Seven quick tips for better performance requirements, Erlewein gives useful advice on working with stakeholders and project members to identify quantifiable, testable requirements.

Download this free guide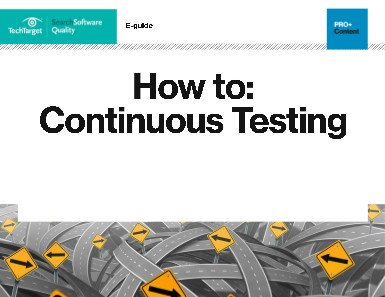 A developer's guide to continuous testing
The pace of application development has been increasing rapidly. Continuous testing is the only way to avoid bottlenecks. Download this PDF to introduce continuous testing in your organization.
But the challenges don't stop at requirements. Performance tests need to be executed throughout the development cycle, but teams struggle with how to test for performance on an incomplete product that is running on different hardware, in a different environment, with different loads and different users than they will be running with once they go live.
This week, SSQ published, Mastering application performance testing: A tutorial, filled with useful information and articles from performance test experts. Find out how to address the many challenges of performance testing as well as how to measure and monitor for success.