News
Stay informed about the latest enterprise technology news and product updates.
Mobile application development tools on Google: Android Smartphone App Inventor
While Apple's famous (now possibly infamous) iPhone 4 continues battling with physical malfunctions, bad press and more recently lawsuits, Google has opened developer doorways into its Android Smartphone.

Download this free guide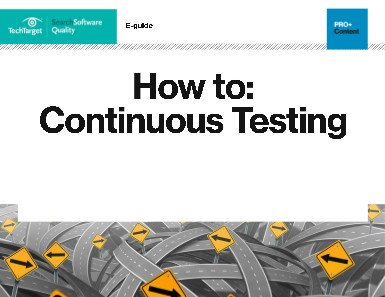 A developer's guide to continuous testing
The pace of application development has been increasing rapidly. Continuous testing is the only way to avoid bottlenecks. Download this PDF to introduce continuous testing in your organization.
A new public offering called App Inventor allows just about anyone to become an application developer on the popular Android format which runs on a Google operating system. Google has been boasting incredible ease of use and availability to everyone all morning as reported on TechCrunch.com.
App Inventor uses predesigned templates (blocks as Google has identified them) to create numerous different applications using the popular WSIWIG format familiar throughout the internet. The application developing engine appears to cater primarily towards "fun apps" like games, socializing features, quizzes and other frivolous applications, so professional Smartphone app developers should continue to dedicate their attention to their proven development tools.
For more information on professional mobile application and Smartphone development, we recommend these stories:
Smartphone and personal device development challenges
Mobile apps for Smartphones and other devices are increasingly in demand in today's enterprise.
Testing mobile applications: STAREast speaker suggests crowdsourcing
As mobile applications become business-oriented, the importance of test coverage becomes more apparent.