News
Stay informed about the latest enterprise technology news and product updates.
Newcomer to Agile ALM: Telerik's TeamPulse available July 27
On July 27th, Telerik will be releasing TeamPulse, an agile project management tool for Microsoft Team Foundation Server (TFS). I was invited to take part in beta testing the release, which has been available for download for the last few months.

Download this free guide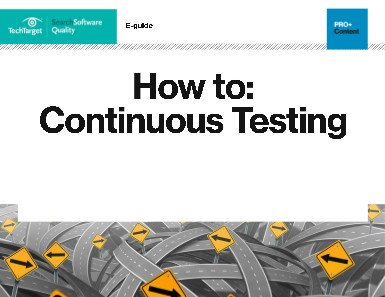 A developer's guide to continuous testing
The pace of application development has been increasing rapidly. Continuous testing is the only way to avoid bottlenecks. Download this PDF to introduce continuous testing in your organization.
I didn't have time to beta test the new product, but I did see a demo. Interestingly, it seemed very similar to the Rally Software tool that I'd just been checking out recently. Like Rally (and other Agile ALM tools) TeamPulse with Microsoft TFS covers the entire application lifecycle: requirements management, project management, iteration planning and scheduling, project coordination and project analytics using agile and lean concepts and terminology.
Dave Harris of Imaginet, who was giving the demo, confirmed that competitors included Rally Software, Mingle and VersionOne. One of the differentiators of the product is the tie to TFS, though it isn't necessary to be using TFS to run TeamPulse. Currently, there is no direct connection, but there is a bi-directional sync with TFS planned for a future release.
Another differentiator was the "Best Practices Analyzer." This feature gives warnings for certain issues such as stories that don't have estimates. You are able to customize the rules or "best practices" so the tool will report on those areas most important to the success of your project.
A webinar of the Beta release of TeamPulse , as well as the Beta download, are available from the Telerik Website.
A Webinar is going to be available on the launch date as well:
Tuesday, July 27, 2010 11:00 AM – 12:00 PM EDT
https://www1.gotomeeting.com/register/737864569