News
Stay informed about the latest enterprise technology news and product updates.
Odyssey Software announces the release of Athena Configuration Manager v5.0
On April 11, Odyssey Software announced the release of Athena Configuration Manager v5.0, a remote mobile device management (MDM) solution that offers several functionalities, including security, asset inventory, remote assistance and software distribution.

Download this free guide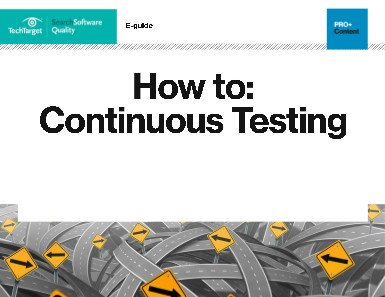 Instant Download: Your guide to introducing and maintaining continuous testing
The pace of application development has been increasing rapidly. Continuous testing is the only way to avoid bottlenecks. Download this PDF to introduce continuous testing in your organization.
By submitting your personal information, you agree that TechTarget and its partners may contact you regarding relevant content, products and special offers.
You also agree that your personal information may be transferred and processed in the United States, and that you have read and agree to the Terms of Use and the Privacy Policy.
SSQ spoke with Odyssey Software CEO Mark Gentile last week, who shared a couple of mind-boggling statistics: "A recent statistic says that every second there are two iPhones activated. Also, as of two months ago, there were a reported 300,000 Android activations per day." With numbers like these, mobile security has become increasingly important.
In recent months the market for smartphones and tablets has been experiencing enormous growth. While in the past enterprise IT personnel were primarily focused on desktop and laptop management, there is a growing need to shift focus to phones and tablets due to the sheer number of these devices that employees now use.
Mobile devices often enable access to more than just corporate email, opening up a host of security issues. It's important for enterprises whose employees use corporate devices remotely to look for solutions that support multiple platforms as well as scalability.
Athena offers several features, which Gentile explained in detail. Since Odyssey Software offers an add-in for Microsoft systems centers, IT staff can manage mobile devices from the same environment as the in-house servers and desktops, so they can control what is happening with all the company's devices at the same time.
In addition, Athena works to secure all the hot platforms, including iOs and Android. Enterprises can monitor asset inventory and detailed data about each device such as signal strength and software installed. Users can also access remote assistance and other self-service functions.