News
Stay informed about the latest enterprise technology news and product updates.
Quality metrics: The pros and cons of defect tracking
Last month, I blogged about the different advice you can get from experts about how to measure software quality. I was chatting about the range of opinions on defect tracking with performance test guru Scott Barber, and he asked if I'd like to speak at the upcoming STP Online Summit: Delivering Value with Testing Metrics, Dec 13-15. Heck, yeah! I'm usually in the audience or facilitating one of these shindigs, so it's a real honor to be included amongst such an expert team of presenters.

Download this free guide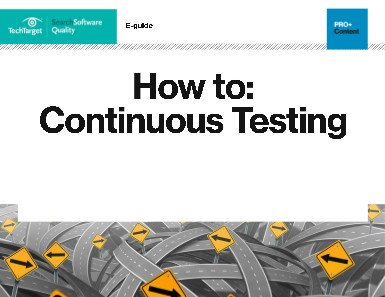 Instant Download: Your guide to introducing and maintaining continuous testing
The pace of application development has been increasing rapidly. Continuous testing is the only way to avoid bottlenecks. Download this PDF to introduce continuous testing in your organization.
By submitting your personal information, you agree that TechTarget and its partners may contact you regarding relevant content, products and special offers.
You also agree that your personal information may be transferred and processed in the United States, and that you have read and agree to the Terms of Use and the Privacy Policy.
In preparation for my presentation, I wrote two articles outlining the arguments both for and against defect tracking:
I also asked Paul McMahon, author of Integrating CMMI and Agile Development for his take on defect tracking, which he wrote about in his tip:
My research on the topic unveiled so many informative tips that we put together a metrics guide for our readers: Quality metrics: A guide to measuring software quality.
Take a look and let us know what you think!