News
Stay informed about the latest enterprise technology news and product updates.
Real world Agile: Pair programming
At last week's Boulder Agile User Group meeting, Pivotal Labs' Mike Gehard described a day in the life of working in a rather unusual environment.

Download this free guide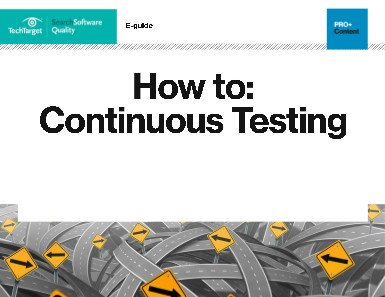 Instant Download: Your guide to introducing and maintaining continuous testing
The pace of application development has been increasing rapidly. Continuous testing is the only way to avoid bottlenecks. Download this PDF to introduce continuous testing in your organization.
By submitting your personal information, you agree that TechTarget and its partners may contact you regarding relevant content, products and special offers.
You also agree that your personal information may be transferred and processed in the United States, and that you have read and agree to the Terms of Use and the Privacy Policy.
At Pivotal Labs, the culture is very important. They start their mornings with breakfast at 8:45. Their working hours are a very strict 9am to 6pm and their schedule looks like this:
8:45 Breakfast
9:05 Standup
9:15-ish Team standups
Noon Lunch
9:15-6:00 Pair programming
6:00 End of work day
Having been in corporate America for my whole career, I felt this was a rather rigid schedule, particularly for working parents who have children to pick up. However, Gehard showed a photo of an empty workplace at 6:05. Though the schedule is rigid, it means you can count on being done with your work at 6pm.
Gehard spoke a lot of the Extreme Programming practice of pair programming and what a big part of the culture it is at Pivotal Labs. I explore the topic further in the tip Pair programming: Two people, one computer.
Listen in to this short video where Gehard describes the importance of pair programming at Pivotal Labs: