News
Stay informed about the latest enterprise technology news and product updates.
Replay Solutions announces DevOps survey results
Tuesday Replay Solutions released the results of a survey conducted in collaboration with HP this January on the evolution of DevOps trends during the past year. Over 1,000 respondents provided feedback on the role of DevOps in their organizations, answering questions about personnel, tools, drivers and advantages.

Download this free guide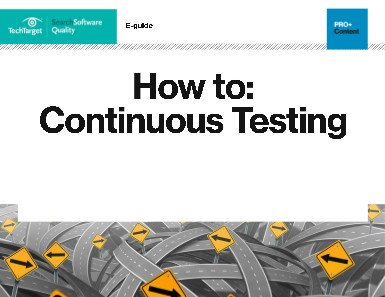 A developer's guide to continuous testing
The pace of application development has been increasing rapidly. Continuous testing is the only way to avoid bottlenecks. Download this PDF to introduce continuous testing in your organization.
Jonathan Lindo, Co-Founder and VP of Products & Technologies for Replay Solutions, a company that has been closely involved in the DevOps community, discussed the survey and the results with SearchSoftwareQuality last week, highlighting the correlation between DevOps adoption and the use of Agile development methodologies.
The survey found that DevOps is particularly helpful in facilitating a faster, more iterative software release, increasing speed-to-market and turnaround times due to faster response times. Respondents also cited overall improved communication as a major benefit of this structure.
For more in-depth discussion of the survey results, check out this story on SearchSoftwareQuality.com: Survey Results: No longer an emerging trend, DevOps is here to stay.