News
Stay informed about the latest enterprise technology news and product updates.
Scanning source code for security flaws: Three best practices
Here's some quick advice on scanning source code for security flaws. Maty Siman, CTO of Checkmarx, shares his top three best practices for source code vulnerability inspection.

Download this free guide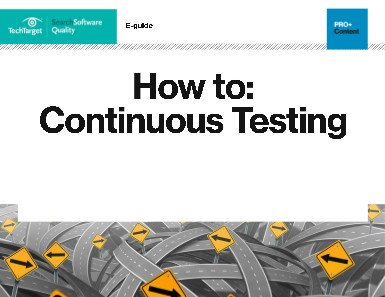 A developer's guide to continuous testing
The pace of application development has been increasing rapidly. Continuous testing is the only way to avoid bottlenecks. Download this PDF to introduce continuous testing in your organization.
Scan early and scan often. "The beauty of not having a compiler-based approach is that code can be scanned any time, anywhere," Siman said.
Use code analysis as a risk benchmark. Be sure your security-optimized code analysis practices and tools eliminate false positives, allowing auditors and CISOs to get a strong handle of enterprise risk.
Use code analysis to introduce a culture of security to development.
Remember, said Siman, "the best defense is a strong offense."