News
Stay informed about the latest enterprise technology news and product updates.
TSS Java Symposium 2010: Dependencies, complexity make software QA tricky
QA managers, take heart! Not all Java developers think that software quality processes are an unnecessary overhead. The proof? This week's strong attendance and busy during and post-session Q&As at TheServerSide Java Symposium session, Software Quality: The Quest for the Holy Grail.

Download this free guide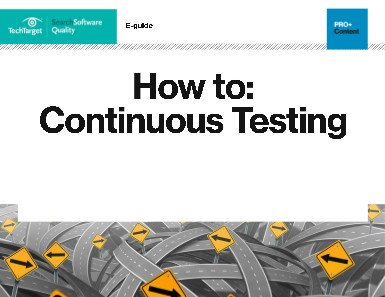 A developer's guide to continuous testing
The pace of application development has been increasing rapidly. Continuous testing is the only way to avoid bottlenecks. Download this PDF to introduce continuous testing in your organization.
Defining the basic requirements for and viewing dependencies as an integrated part of a project are critical elements in project quality and ultimate success today, said speaker Jesper Pedersen, core developer for JBoss by Red Hat and project lead for JBoss JCA, a Java Connector container.
Because development platforms have more business-specific code and platforms are a larger piece of the pie, finding where issues are located is more difficult, Pedersen said. It's become more important to do good integration testing. Also, dependencies must be managed well and as if they are part of the application.
I caught up with Pedersen after his session and asked him why managing dependencies is so tricky and why developers aren't crazy about doing quality assurance processes. He answers those questions in this video.
On TheServerSide 2010 Java Symposium slideshare.net site, you can view Pedersen's notes for this presentation.