News
Stay informed about the latest enterprise technology news and product updates.
The evolution of Agile and continuous integration
Did you know that methodologies like Extreme Programming and Scrum were around before they were labeled as "agile"? At the SQE Agile Conference I attended in Colorado Springs, technical evangelist Jeffrey Fredrick gave a presentation titled: "The Co-Evolution of Agile and Continuous Integration." He took us through agile development's historical changes in methodologies, noting that, likewise, organizations go through an evolution, too, as they move into agile adoption.

Download this free guide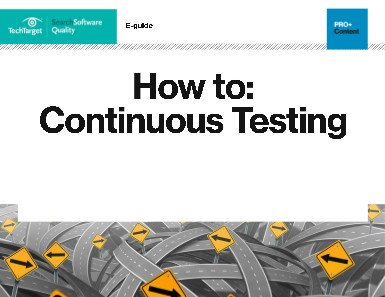 A developer's guide to continuous testing
The pace of application development has been increasing rapidly. Continuous testing is the only way to avoid bottlenecks. Download this PDF to introduce continuous testing in your organization.
Listen in while Fredrick summarizes why the evolution of continuous integration and agile over time and as conference attendee Geri Carolan gives her reaction.