Jenkins is an open-source continuous integration software tool written in the Java programming language for testing and reporting on isolated changes in a larger code base in real time. The software enables developers to find and solve defects in a code base rapidly and to automate testing of their builds.

Download this free guide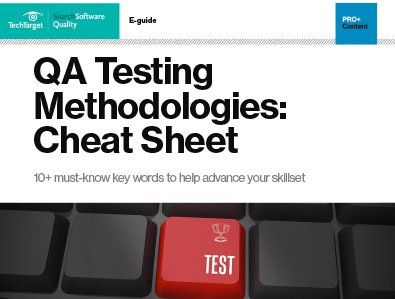 Free QA Testing Methodologies Cheat Sheet
Print this handy cheat sheet of 10+ testing terms to help advance your skillset.
Continuous integration has evolved since its conception. Originally, a daily build was the standard. Now, the usual rule is for each team member to submit work on a daily (or more frequent) basis and for a build to be conducted with each significant change. When used properly, continuous integration provides various benefits, such as constant feedback on the status of the software. Because CI detects deficiencies early on in development, defects are typically smaller, less complex and easier to resolve.
Jenkins is a fork of a project called Hudson, which is trademarked by Oracle and is currently being developed parallel to Jenkins. The development community and its governing body hosts open meetings about the software.
Continue Reading About Jenkins
Dig Deeper on Agile Software Development (Agile, Scrum, Extreme)