Definition
application lifecycle management (ALM)
Application lifecycle management (ALM) is the supervision of a software application from its initial planning through retirement. It also refers to how changes to an application are documented and tracked.

Download this free guide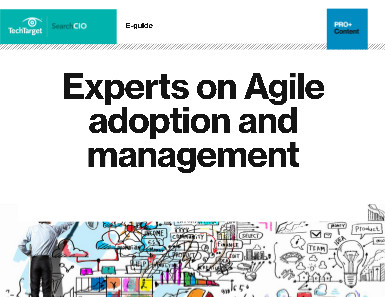 Streamline Agile management for efficiency and developer morale
The constant stopping and starting and high-volume production of an Agile sprint can be stressful for any developer to keep up with. Download this Agile management guide to learn tips to improve the dev process in your organization.
ALM is a very broad term that reflects a change in attitude towards software development that is also expressed in the term DevOps. DevOps blends the tasks performed by a company's application development and systems operations teams. In the past, a development team might work independently using a waterfall development model and hand off the completed software application to an operations team for deployment and maintenance. Today, it is more likely that developers will use an agile model and remain involved with the application after deployment, working with business owners and operations to make incremental changes as needed.
There are many ALM tools available for tracking application changes. These range from dedicated ALM products that monitor an application from inception to completion, automatically sorting files into logical buckets as changes are noted, to simple wikis that require team members to record changes manually.
See also: change management, change control, change log, application portfolio management
Next Steps
IBM's ALM suite, Rational CLM, consists of legacy software that helps enterprises plan and track projects, manage requirements and quality, and collaborate globally. Jama ALM is a cloud-based or on-premises platform for large-scale development projects using Java or JavaScript. TeamForge ALM helps companies and government agencies using Java, Python or Ruby programming languages create and optimize enterprise applications on Red Hat Enterprise Linux, CentOS and SUSE operating systems. Now consider, is the HP application lifecycle management suite right for you?
Continue Reading About application lifecycle management (ALM)