Definition
functional programming
1) Functional programming is a style of programming that emphasizes the evaluation of expressions rather than the execution of commands. Erlang programming language is described as a functional programming language. Erlang avoids the use of global variables that can be used in common by multiple functions since changing such a variable in part of a program may have unexpected effects in another part.

Download this free guide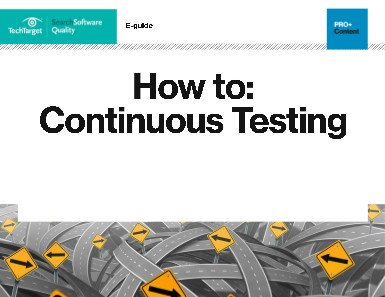 A developer's guide to continuous testing
The pace of application development has been increasing rapidly. Continuous testing is the only way to avoid bottlenecks. Download this PDF to introduce continuous testing in your organization.
2) In an earlier definition from the ITU-TS, functional programming is "a method for structuring programs mainly as sequences of possibly nested function procedure calls." A function procedure is a relatively simple program that is called by other programs and derives and returns a value to the program that called it.
Continue Reading About functional programming
Dig Deeper on Unit, Integration and Functional Software Testing