In agile software development, a stand-up is a daily progress meeting, traditionally held within a development area. Business customers may attend for the purpose of gathering information. Stand-ups are sometimes referred to as "daily scrums."

Download this free guide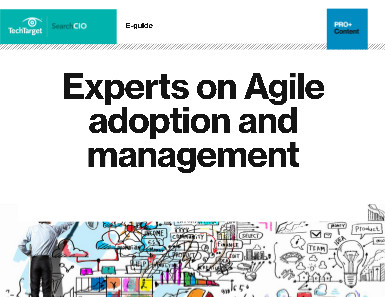 Streamline Agile management for efficiency and developer morale
The constant stopping and starting and high-volume production of an Agile sprint can be stressful for any developer to keep up with. Download this Agile management guide to learn tips to improve the dev process in your organization.
The term "standup" is derived from the way it is run all attendees must remain standing to keep it short and the team engaged.
Continue Reading About stand-up
Dig Deeper on Agile Software Development (Agile, Scrum, Extreme)