Definition
waterfall model
The waterfall model is a popular version of the systems development life cycle model for software engineering. Often considered the classic approach to the systems development life cycle, the waterfall model describes a development method that is linear and sequential. Waterfall development has distinct goals for each phase of development. Imagine a waterfall on the cliff of a steep mountain. Once the water has flowed over the edge of the cliff and has begun its journey down the side of the mountain, it cannot turn back. It is the same with waterfall development. Once a phase of development is completed, the development proceeds to the next phase and there is no turning back.

Download this free guide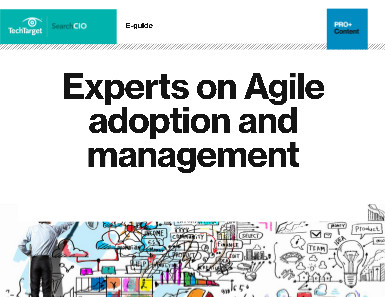 Streamline Agile management for efficiency and developer morale
The constant stopping and starting and high-volume production of an Agile sprint can be stressful for any developer to keep up with. Download this Agile management guide to learn tips to improve the dev process in your organization.
The advantage of waterfall development is that it allows for departmentalization and managerial control. A schedule can be set with deadlines for each stage of development and a product can proceed through the development process like a car in a carwash, and theoretically, be delivered on time. Development moves from concept, through design, implementation, testing, installation, troubleshooting, and ends up at operation and maintenance. Each phase of development proceeds in strict order, without any overlapping or iterative steps.
The disadvantage of waterfall development is that it does not allow for much reflection or revision. Once an application is in the testing stage, it is very difficult to go back and change something that was not well-thought out in the concept stage. Alternatives to the waterfall model include joint application development (JAD), rapid application development (RAD), synch and stabilize, build and fix, and the spiral model.
| | |
| --- | --- |
| | Getting started with the waterfall model |