Problem solve
Get help with specific problems with your technologies, process and projects.
Developer shortage survival guide
Here's how to hire, train, or just be the dream developer of the future.
Introduction
Here at SearchSoftwareQuality, we've felt your pain over the software developer shortage. We've heard about how tough it is to find anyone to hire, learned what new skills developers are going to be asked to have and wondered along with you about how this shortage will ever be resolved.
In this developer shortage survival guide, we're trying to help. Find out what successful companies have to do to hire, and why the dream developer is probably going to need some business experience. And finally, we'll tell you what governments, businesses and schools are doing to get more people coding.
1

Developer shortage

-
Software developer series
The software development industry is currently experiencing a lack of qualified workers. This section covers what kinds of developer skills are in demand, how developers can find the right training and what skill set will make for a dream developer in the future.
2

Videos

-
What people are talking about
This video section goes right to the developers and asks directly about job functions, training skills and what the industry is buzzing about. Learn what it takes to get hired and what employers are expecting.
Video
In this video, Dominique DeGuzman discusses how industries may be responsible for the shortage in hiring software developers.
Video
Survive the tech talent shortage by adopting self-managing systems and recruiting tools instead of only degree holders, Capgemini expert advises.
Video
In this video, learn about Bernard Mesa's transition to -- and role as -- a middleware engineer.

Download this free guide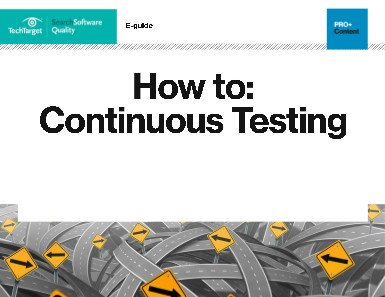 Instant Download: Your guide to introducing and maintaining continuous testing
The pace of application development has been increasing rapidly. Continuous testing is the only way to avoid bottlenecks. Download this PDF to introduce continuous testing in your organization.
By submitting your personal information, you agree that TechTarget and its partners may contact you regarding relevant content, products and special offers.
You also agree that your personal information may be transferred and processed in the United States, and that you have read and agree to the Terms of Use and the Privacy Policy.
3

In the industry

-
Taking back the software development industry
Enterprises and developers are noticing trends within the industry. Some of those trends include a decrease in pay, lack of traditional education and transitions in defined roles. Get a better understanding of what is happening on the inside of the software industry.