Share this item with your network: Technology insights for the data-driven enterprise

iSTOCK/GETTY IMAGES
Evaluate
Weigh the pros and cons of technologies, products and projects you are considering.
Alpha Anywhere brings mobile applications offline
See what distinguishes Alpha Anywhere, a platform that allows developers to quickly create prototypes of potential new applications.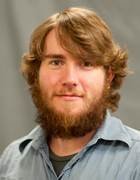 By
Product of the month: Alpha Software Alpha Anywhere 3.0
Release date: September 29, 2014
Alpha Software's Alpha Anywhere 3.0, a mobile application development platform that features robust offline support, is SearchSoftwareQuality's Product of the Month for October 2014.
What it does
Alpha Anywhere is an extension of the Alpha Software development platform that focuses on enterprise mobile application development. Alpha Software, based in Burlington, Mass., is designed to be a low-cost way to build functional applications for business purposes.
Alpha applications are generated and configured via forms that developers fill in. The Alpha Software platform also provides means for developers to modify applications at the code level if that level of customization is needed.
According to Alpha's CTO Dan Bricklin, Alpha Software provides a low-code approach to speed up software development by hitting the right balance between automated code generation and custom hand coding. "There is an inherent tradeoff," Bricklin says, "between the tools doing too much for the developer and tools that don't do enough."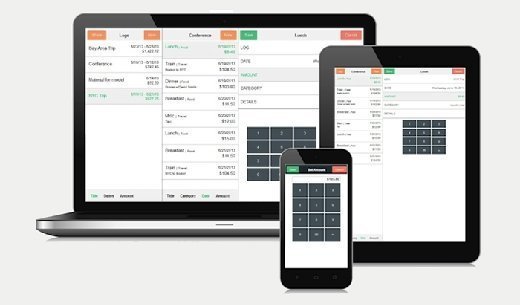 It makes sense that tools that do more for the developers should be more beneficial. However, Bricklin argues that when the tools overstep their bounds in generating code, it makes more work for the developer to customize the code than it would have to hand-code the entire thing.
Alpha Anywhere is betting on a Web-based mobile strategy, but hedging their bets with a key native hybrid partnership. The developers at Alpha make tools to build great mobile browser applications. The company partners with PhoneGap to help wrap those applications into hybrid native applications.
What sets it apart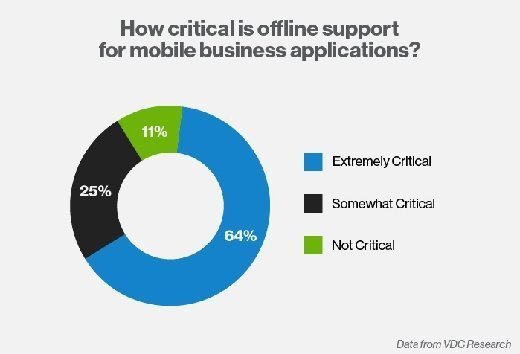 Alpha Anywhere 3.0 introduced the ability to develop Web-based mobile applications that can operate offline without developers needing to purchase or utilize additional tools. This means that when mobile applications built with Alpha Anywhere lose their network connection, the application continues to function.
Building offline functionality has multiple hidden gotchas, not the least of which is data handling. Alpha Anywhere's offline capabilities give developers the ability to set up a syncing strategy that is based on business rules automation and user input during the sync.
There are other tools that can provide offline functionality for mobile applications, but Alpha Anywhere has these capabilities built in.
What makes it cool
The low code approach presents the potential to quickly create prototypes of potential new applications instead of mock-ups. A mock-up can show you the look and feel of an application and maybe demonstrate what the functionality should be. A prototype can actually implement the functionality, including the heavy lifting.
It's pretty powerful for the price you pay.

Uday Ondhiaapplication development consultant with A&O IT Group
Alpha Anywhere may be a way for business analysts and product owners to get an initial version of their proposed mobile application built and running quickly. They can then try out the prototype in a test environment and either prove it's worth building or see for themselves what still needs work.
Business managers can hand a working prototype over to the developers. The developers can decide how much reworking is necessary to make the prototype fit the existing application architecture. Even if the entire original design gets scrapped, the developers still have the value of seeing the working code before they start designing their own version.
What users say
Alpha Anywhere is a great value for the price, according to Uday Ondhia, an application development consultant with UK-based A&O IT Group. He said the advantage of working with a platform like Alpha is "the personal connection you get with the developers. You just don't get that with bigger players."
Ondhia did see some cause for concern, however. Alpha's plans for the next year are very aggressive in terms of the number of features they plan to add. "As you add more features," Ondhia pointed out, "things get more complicated." Still, for the moment, Ondhia said Alpha Software is a solid investment at its current price point.
"It's pretty powerful for the price you pay," Ondhia said. He implied that if the price rose considerably, he would use other platforms that either provide more or aren't as robust to affect the budget.
These tools are often a supplement to traditional enterprise development tools, rather than a replacement for them. This was certainly the case for Tom Ritter, the CIO of the Newark Group, a paper recycling and manufacturing company based in Newark, N.J., who said his developers use Alpha Anywhere in addition to their traditional Oracle tools.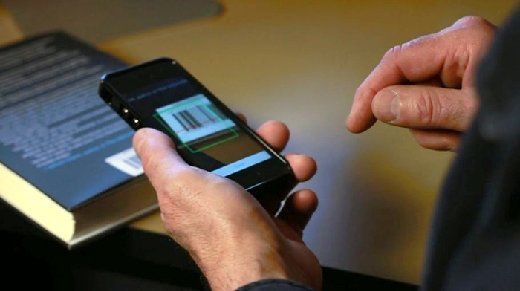 According to Ritter, Newark Group has no plans to ever rewrite their thousands of existing Oracle applications, but any new Web-based applications are being built with Alpha. It does allow them to keep using Oracle databases even with the new applications. "Alpha doesn't really care what database we use, but as an Oracle shop we're not getting rid of the Oracle database," Ritter said.
Sagrika Mehta is a business analyst and developer for Oxford Instruments, a manufacturing company based in the UK and with offices around the world. Mehta works in a development team of only three people and said she has personally used Alpha Software to convert buggy older programs from MS Access to a simpler, more streamlined Web application.
Her team first tried keeping the MS Access front end when they migrated from an Access database to a more robust SQL database. The transition did not go well. "We were getting ten complaints about not being able to access the data every day," Mehta noted. She said it took only one form to create a quick and dirty workaround to keep the company moving.
What's the price?
Alpha Software is available on a per-license basis. A single developer license costs about $2,000 per year (less if you buy more than one year at a time).
Application server licenses for deploying applications into production start at about $2,000 per year for machines running four CPUs or less and run up to nearly $8,000 per year for machines running up to 16 CPUs.
Alpha also offers support that can be purchased on either an annual or a per-incident basis and consulting services on a project-by-project basis. Bundles and volume pricing are also available for eerprise customers.
Dig Deeper on Topics Archive