Share this item with your network:
Technology insights for the data-driven enterprise

RFsole - Fotolia
Gene Kim tells why we should all be on a DevOps journey
DevOps advocate Gene Kim is a tireless campaigner for the software development methodology and an enthusiastic newbie skateboarder. Here's why those two skill sets go together.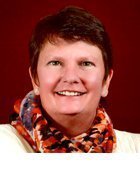 By
Three years ago, Gene Kim taught himself how to skateboard so he could spend more time with his three sons. He's proud of being a "40-something" skateboarder, and he's even conquered a RipStik caster board as well. But "don't overstate how good I am," he said emphatically.
That neatly sums up his relationship with DevOps, too. Kim, a writer and speaker, is perhaps the best known face -- and voice -- associated with the popular software development methodology, but he's completely reluctant to declare any kind of ownership over the DevOps journey. "I'm uncomfortable with the credit," he acknowledged. "It goes against everything I believe."
To be fair, Kim didn't actually invent the term DevOps, which was coined by Patrick Debois (the so-called DevOps Godfather) in June 2009 at a Velocity conference. But in 2010, at DevOps Days in Mountain View, Calif., Kim heard John Willis say IT operations was lost at sea, and DevOps was the lighthouse to bring it home. Something clicked at that moment, and it started Kim on his career as a "tireless cheerleader" for the DevOps journey.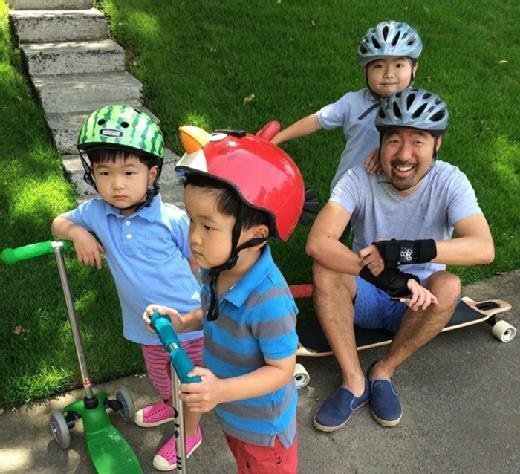 The seeds were sown much earlier, however. Although trained as a developer, Kim was working on the operations side in the early 2000s, and things began to get ugly. "Starting in 2004," he explained, "I really started to see organizations where there was a downward spiral on the operations side. And eventually it worked its way back to the development side too." At one company in particular, he saw a deployment take six weeks, requiring 1,300 steps and as many as 400 people involved. The process was so arduous and difficult it required a "rehearsal" deployment, and then time to recover from the rehearsal. "You can't see something like that and then unsee it," he noted. And things just kept getting worse when it came to software development. As time went on, more operations departments were forced to pay penalties to customers, outsourcing was increasing and unhappiness was rampant. "'Why are we doing this?' I asked myself at the time. This is insanity."
Enter the DevOps journey and Kim's career as a writer and speaker and, as he calls it, "relentless" evangelist. "John (Willis) making that statement about DevOps was an 'aha! moment,'" Kim said. "It was the thing I'd been looking for, for 13 years." Kim spends his days "hanging out with the best in the game. I shadow them and see how they think and how they work. There is nothing as fun as that."
If you do find a place to hide [from DevOps], it might be in a pocket of irrelevance.

Gene Kim
Kim also has a lot of fun with the language he uses around the DevOps journey. In an acronym-filled industry, Kim reaches for actionable adjectives that perhaps no one but he would use to describe a software development platform: inevitable, inexorable, remorseless. And while he admits to being entertained by those words -- particularly remorseless -- he's completely serious about it, too. "When it comes to DevOps, there is no place to hide. It doesn't matter if you're a developer, a QA or an [information security] person because the advantages of working this different way are so clear that it will influence how you work and whoever you are."
In Kim's view, there aren't any exceptions, either. "If you do find a place to hide [from DevOps], it might be in a pocket of irrelevance," he said flatly. The DevOps journey, for Kim, is the opposite of friction and distraction; it's joy and focus, he said. "That's what DevOps is like. Life is so much better. We don't want latency and toil."
What they do want, Kim argued, is disruption of the right kind, where technology collides with business but in a way that is mutually respectful. The trouble is most organizations aren't anywhere near there today. "So the problem is that in so many organizations IT is viewed as a second-class citizen," he said. "It's heartbreaking to hear. Tech teams do demos for the organization, and the business stakeholder doesn't show up. The product manager doesn't show up. It makes me so angry. If it's not important enough to see what we built for you, if you're too busy to ... attend, then you should give up your engineering cycles to someone else who cares enough, who would show up."
That's the biggest problem with the ongoing DevOps journey today. It will take time to overcome, but at some point, companies will arrive at BizDevOps where the tech stakeholder and the business stakeholder work together to get things done. "We've got to eliminate the apathy that exists today," he said.
Gene Kim
Founder and former CTO of software maker Tripwire Inc.
Wrote the original version of Tripwire -- "one of the most widely used intrusion-detection tools for Unix" -- when he was an undergraduate student at Purdue University in 1992.
Awarded the 2009 Purdue University Outstanding Alumnus; 2007 ComputerWorld "40 Innovative IT People Under the Age Of 40"; 2004 InfoWorld "Top Up and Coming CTOs to Watch"; and 2001 Portland Business Journal "Top 40 Under 40."
Authored The Phoenix Project: A Novel About IT, DevOps, and Helping Your Business Win and The Visible Ops Handbook.
Unabashed DevOps evangelist and skateboarder.
Meantime, Kim will continue to lead, or at least advocate, by example, with the hope that his enthusiasm is contagious. And he lives his message of change and growth by avidly pursuing every learning opportunity available to him. Kim, who has a graduate degree in compiler design, recently taught himself Clojure, a Java virtual machine programming language.
"I've had more fun with programming lately than I've had in the last decade," he said. "It's one of the hardest I've learned but also the most rewarding. I'm learning more things than I've learned in a very long time." And there's still time for playing the guitar, taking out the RipStik and, of course, skateboarding, which perhaps might represent the ultimate DevOps metaphor: "It's sometimes terrifying, but I wished I'd picked it up earlier in my life."
Dig Deeper on Agile, DevOps and software development methodologies