Share this item with your network:
Technology insights for the data-driven enterprise
idspopd - Fotolia
How a low-code platform can end application sprawl forever
Low-code platforms make it easier for anyone to create apps, but did you know they can be used to stop the spread of app sprawl as well? Successful companies share their secrets.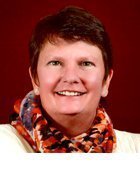 By
A large American wireless communications company was in chaos -- too many internally developed applications, no processes, no way to track usage and no end to the complaints from users. The solution, a low-code platform, didn't involve IT or even traditionally trained software developers; rather, a team of four -- led by a music major, no less -- supports 45,000 happy and productive employees.
Admittedly, this scenario may seem like a fairy tale, but, in fact, versions of this very happy ending created by low-code platforms and DevOps principles are happening in large companies everywhere today. There's certainly irony here: Easy-to-use, low-code platforms could actually add to the app-sprawl chaos. Yet, warning signs abound for CIOs and IT departments not willing to change with the times.
For starters, enterprises have created too many applications for employees. A Fortune 500 company could have upwards of 18,000 apps floating around, and a recent 451 Research study showed that nearly half of large companies had developed between 10 and 29 mobile apps for employees just in the last year. Overall, enterprise app and productivity tool usage is up by 125%, according to Flurry Analytics. That's apparently way too much of a good thing: A study from Harmon.ie revealed that enterprise users have raging app fatigue. According to the report, the average employee has to use 9.4 apps every day just to get work done, and 74% have five apps open at the same time -- something that's not conducive to productivity.
And there are other red flags. The large wireless communications company chose to put its low-code platform development efforts on the business side of the house. That looks very much like cutting-edge BizDevOps, which is a long way from mainstream IT. And the explosion of low-code platforms and APIs could suggest demand for traditional from-the-ground-up software development is waning. In fact, in its 2017 Technology Survey, worldwide recruitment firm Harvey Nash found 47% of respondents believe custom software development is in decline, and 10% believe it's going to disappear altogether.
All of that leaves enterprise IT departments with a complex challenge: how to rein in app chaos while embracing new development platforms and accommodating new kinds of developers. "Increasingly, we are going to see what we might call business developers or power users in organizations that are defining the look and feel of applications and how customers use them," said Jeffrey Hammond, principal analyst at Forrester Research. "This is going to challenge our assumption of how we organize and structure the development of applications over time."
An app a day ...
There can be as many as 18,000 software applications within a typical Fortune 500 company, according to 451 Research.
It might be déjà vu
If it feels like app sprawl has been a problem before this -- it has -- and it dates back to the days of Lotus Notes in the 1980s. But things are different this time since IT organizations are only part of the reason there are so many apps; the business side is doing its share as well. "Right now, IT is not standing up environments or better options [for the business side], and that's causing these folks to turn elsewhere to fill their needs," Hammond explained.
We're worn out from app fatigue
"There's an app for that."
This axiom is particularly true today in enterprises, as workers are awash in app options that are supposed to make their lives easier. But do they?
Harmon.ie surveyed nearly 900 knowledge workers to take a snapshot of their work app habits, and the results confirm that while apps help sometimes, they also complicate and -- in some cases -- actually clog up a workday.
The company told survey participants that the average worker uses between 20 and 30 apps a week for work and asked what they thought of that. The responses ranged from "too many apps" (41%) to "confusing for many people" (27%) to "likely to get in the way of work" (21%). Overall, 48% said they found apps "useful" but made information "too disjointed."
How are enterprise apps used? According to the survey, 50% of us check our email apps five times an hour. About 35% need to open multiple applications and look around to get their jobs done, while 30% were mad multitaskers: They used between 10 and 14 apps each day. Half of those surveyed use apps like Dropbox and OneNote that weren't given to them by the IT department.
Those apps are also mobile: 61% of those surveyed reported that they have between one and five job-related apps on their phones, while 20% had six to 10 of those apps. And it's perhaps no surprise the enterprise group that reported consistently using the highest number of apps is IT, with an average of 10.43.
If you asked a typical IT department whether they were trying to help, the answer would be yes, 451 Research senior analyst Raúl Castañón-Martínez said. According to a recent 451 survey of IT decision-makers, 37% said that trying to simplify "manual and paper-based operations" for employees was their top priority. But with so many moving parts, good intentions really aren't enough. And there's beginning to be a bit of a backlash as users complain that they can't get anything done with the apps they have. "Organizations are beginning to question whether it is worth investing in mobile app development if many employees will not actually use them," Castañón-Martínez said.
In an effort to streamline app development, reduce sprawl and make apps that get the job done, The Options Clearing Corp. (OCC), a systemically important financial market utility, bet on low-code platform provider Appian to bring order to the chaos. Evolving market conditions meant the company needed to respond quickly, but software developers were in short supply, and financial resources for additional hardware were out of the question, said Denise Knabjian, OCC's first vice president of process innovation.
Citizens unite!
Eighty-two percent of companies reported that citizen developers are going to be more important to businesses over the next two years, according to a survey by 451 Research for Apple subsidiary FileMaker.
The number of internal applications was also increasing at a fast pace. By settling on a low-code platform, internal app development has slowed, the company no longer has to look for developers with hard-to-find skills, and it's allowed The OCC to move out of the waterfall world and into a more Agile or DevOps style of development. Having just one platform instead of many has made the biggest difference. "It's a really nimble technology," Knabjian said.
Putting business needs first
The large American wireless company was struggling so much it took the low-code platform idea even further: right into the heart of the business side. Using the K2 process automation platform, the four-person group lives, breathes and works with business users every single day. And it's made a dramatic difference. This shadow IT group operates along classic BizDevOps lines with applications created only after a thorough review of the business needs versus the K2 team roadmap and resources.
If the business value is not there, the app is not created. And every part of the process has been streamlined, including how app requests are made: no more random emails because every potential development assignment requires a meeting to make sure all the questions are answered. The team can support the business side, and the app-sprawl chaos has all but disappeared. "We're really busy," said the group's leader, who wished to remain unnamed. But there is time to actually think things through now and create centers of excellence and share what works: "We're finally able to really work together and help each other out."
How to stop app sprawl
For most enterprises, app development is out of control. We asked pundits, users, vendors and more for their best advice on taming the beast:
Find out who's using all of your apps (and who isn't using them).
Have a policy in place for apps that anticipates their retirement.
If apps aren't being used, then do an honest assessment of why.
Be flexible. Technologies and priorities change, so your plans and policies need to change, too.
If you're building an app that's replacing something that existed before, be smarter this time and be careful about what you build in. Avoid designing in obsolescence.
Think about the future -- whether it's artificial intelligence, robotic process automation or machine learning, the earlier you plan to incorporate new technologies, the easier it will be.
Be ruthless. Experts say less than 5% of enterprise apps are killed each year and that a much higher percentage of them need to go.
Forrester's Hammond called this "development decentralization," and he said it's here to stay. "More and more organizations are starting to embed tech skills and development skills inside a business organization outside of IT," he explained. And many of these people don't have traditional development skills. The availability of low-code platforms is driving this, and even some hardcore coders are using a low-code platform so they can break up complex tasks and work faster. The bottom line: "This enlarges the set of people who can write code."
Why less is now more
Or perhaps that's the wrong way to look at it. Agiloft Inc. founder and CEO Colin Earl is very much in the "custom software is declining" camp, and he thinks there's a good reason for it. "BizDevOps is trying to solve the core problem, which is responsiveness of IT to business users' needs," Earl said. "But I just don't think that's going to fly in the long run. I liken it to deciding you want to automate how you turn on gas-powered lights. You can make a lot of progress doing that, but at the end of the day, you're going to replace them with electric lights."
The gas lights, in this case, are a metaphor for custom coding. "As long as you have custom code, then the turnaround time is never going to reach the needs of the business user," Earl said. "The core problem is too intractable."
Until IT understands that it can't take six months to give business what it wants, nothing's going to improve.

Colin Earlfounder and CEO, Agiloft
At Agiloft customer CSF International, a provider of electronic payment software, the GUI-based very-low-code platform allows two people to support three offices around the world with no extra help from cloud products. And there is no app sprawl, said Philip LeMaster, IT operations manager at CSF. "Before Agiloft, everything was just a mess here," he noted. "Now people come to me and ask me to add something, and it takes five minutes."
The timing is really everything. "Until IT understands that it can't take six months to give business what it wants, nothing's going to improve," Earl said. "And there have to be fewer and better internal applications." Business users won't wait, and that's why he thinks low-code platforms are going to continue to proliferate.
Dig Deeper on Low code and citizen development