Share this item with your network:
Technology insights for the data-driven enterprise

Alan Z. Uster - Fotolia
IT project portfolio management zooms out on the big picture
It's easy to get tunnel vision on application development projects. Organizations need centralized efforts and tools to give them a better view of everything that's going on.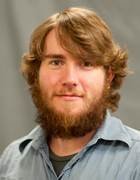 By
When Starbucks started offering free online education to its employees last year, through a partnership with Arizona State University, thousands of people were given the chance to further their studies and eventually land a high-paying job beyond the confines of a coffee shop.
But that dream for many could have spelled disaster for ASU, which has one of the largest online degree programs in the world, with 11,000 students enrolled in 40 undergraduate majors even before the Starbucks deal. A surge of baristas accessing its servers could have caused website operations to grind to a halt, or left the school struggling to deliver the applications needed to support the new students.
Online courses involve capturing and streaming video lectures, offering platforms for teachers to create assignments and for students to work on them, setting up tools for grading and reporting and more. At the same time, a brick-and-mortar school like ASU can't ignore the increasing demand for online tools from teachers and students on its campuses. Without some means to effectively manage the various development efforts it's juggling, the sheer size and complexity of the university's application portfolio would overwhelm project managers, developers and the IT department.
It hasn't, and the arrangement with Starbucks didn't cause the online education program to buckle, even with 4,000 new students applying for classes last fall. The smooth transition is thanks to the university's efforts to centrally manage projects, applications and technologies through a practice called project portfolio management, or PPM.
The Starbucks partnership went off without a hitch in large part because ASU already has a mature PPM practice. The new application projects -- including dozens of mobile apps -- were just slotted into the existing processes, said Patricia Schneider, a director of planning and programs there. "At ASU, mobile application development is just another group in our portfolio -- just one more team of resources at the portfolio level."
Getting it together
The purpose of PPM is to keep a running inventory of all an organization's applications and the projects involved in updating and maintaining them. "Without a good knowledge of the state of the portfolio, project prioritization may not account for major business risks or needs," said Gartner analyst Jim Duggan.
In other words, focusing on new, one-off applications and software projects, rather than overarching goals, is counterproductive. Continually adding new software without a solid understanding of the overall state of an application portfolio leads project managers to make development decisions on the fly, without an eye on the big picture. And that's where most organizations are today, even as online technology evolves at breakneck speed -- changing the way business users and consumers not only take classes but also go about their daily business.
A simple guide to prioritizing
Regardless of whether a company is an old hand at IT project portfolio management or new to the practice, software development consultant Johanna Rothman suggests taking a step-by-step approach:
List all your projects and rank them by importance.
Assign the top-priority project to a project team.
Assign the next most important project to a different team and so on.
"Stop when you run out of teams," she said. Rothman also wants to see each team working on one problem until it's finished -- before moving on to the next. Otherwise "you have fewer completed projects because of the multitasking."
The real challenge in this approach is in the ranking, Rothman said. She suggested having regular evaluation meetings during which project rankings can and will change. And she stressed the importance of getting everyone who evaluates the project portfolio to agree on the rankings. It can help to remind all involved that the ranking is based on each project's immediate value and that priorities are flexible. "This decision is not forever," Rothman said. "It only lasts until the next evaluation meeting."
Large-scale PPM efforts like the one at ASU are relatively new. "Historically, IT has managed projects rather than products or business outcomes," Duggan said. As a result, he added, IT departments typically are focused more on undertaking new projects than on "fixing the underperforming parts of the existing inventory."
In many ways, PPM has evolved alongside software development. In the 1980s, software projects were comparatively simple and so were project management techniques. Then came Web applications, mobile apps and cloud services. The landscape quickly grew broader and more complex. Now organizations need tools and processes to handle more than just single projects as separate entities.
Patience is the third P in PPM
Developing a smooth IT portfolio management practice at ASU took a lot of patience and required a lot of internal change. It started four years ago, when the university's program and planning management program was just ramping up. Schneider estimated that about 20% of the effort involves process changes: finding bottlenecks in the daily workflow and tweaking the details to make things run more smoothly. The remaining 80% is cultural changes designed to open minds to new approaches. To make the right changes in development processes, managers had to be willing to experiment -- and they haven't shied away from doing so. "In the past three years, we've made significant process changes four or five times," Schneider said.
PPM also helps with day-to-day project management and prioritization of development initiatives. All the project teams at ASU connect and collaborate through Planview Enterprise to plan and execute projects and services across the university's IT department and beyond. Project managers use a Web-based interface in the PPM software to track project timelines and request necessary resources.
"We always have more work than we have resources for," Schneider said. Project managers are still handling four to eight projects at a time -- for example, adding new capabilities for more interactive online classrooms or upgrading old financial systems to maintain compliance. PPM hasn't changed that. But it has changed which projects get done and which projects sit on the sidelines.
And now all that information gets reported to the CFO and other senior executives, who can see how everything is progressing and drill down into specific projects if needed. That visibility helps them make better decisions about where to invest.
The PPM implementation at ASU "was a huge change for us," Schneider said. "We didn't have a formal, structured process in place before this." But she said the PPM office's processes have matured quickly. "Now all parts are progressing nicely."
Not all about the books now
But ASU is far ahead of many other organizations, even ones that manage projects and applications in a similar way. Take Yellow Pages Ltd., a Montreal-based publisher of telephone directories in Canada. YP started taking its core product online several years ago, as more and more people used search engines rather than the phonebook to find names and addresses. To stay relevant, the company started using its phone and address directories to provide Web services. As a result, project deadlines changed from yearly updates delivered to doorsteps to daily information delivered to Web browsers, smartphones and tablets. To make those deliveries, YP needed apps -- lots of them.
"Four years ago, YP was in the middle of figuring out what to do with their transformation," said Alain Gaeremynck, the company's senior enterprise architect. At first, online services were seen as an extension of the traditional print directory. But the print approach didn't work online. "People want the ability to search and have a rich user experience," Gaeremynck explained.
So he started modernizing. YP now uses a service-oriented architecture to support services, components and APIs used by its employees, customers and partners. That simplifies many engineering challenges and enables the company to quickly deliver new software features. But it also stuffs the company's application portfolio with reams of software. Gaeremynck can't even give an exact number of applications YP has running at any given time. "What is an application?" he asked. "How do you define what constitutes a single application?"
Keeping track of everything is a daunting task, Gaeremynck said. "Right now, it involves a well-managed wiki, a very busy Jira [issue-tracking] server and a lot of attention from a lot of very interested parties." The system works, he said, but it could be better.
Formalizing PPM processes will help YP sustain its current momentum, Gaeremynck said. One option he's exploring is implementing an enterprise architecture framework, such as The Open Group Architecture Framework, or TOGAF. Rather than a suite of tools, TOGAF provides guidelines for designing, deploying and governing a complex set of application components. Architecture frameworks don't focus on daily workflows, like the PPM tools being used by ASU do -- instead, they can help project managers and IT architects ensure that developers build maintainable code, which in turn can make future development projects simpler to manage.
The challenge for YP is in the technology, Gaeremynck said. For example, some applications are written in Java and some in .NET. Finding ways to make those two environments work together isn't always easy. Educating developers and ensuring consistency are the mainstays of Gaeremynck's strategy. "That's the hardest challenge and the most fun task," he said. "Once people understand that change is happening -- positive change -- it's very rewarding."
Dig Deeper on Topics Archive