Share this item with your network: Technology insights for the data-driven enterprise

kentoh - Fotolia
Get started
Bring yourself up to speed with our introductory content.
Six things to do before deploying cloud apps
Push a button and your applications are in the cloud, right? Right, but first you'll have to make some essential preparations.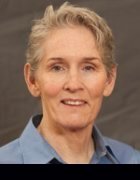 By
Putting applications in the cloud can be a quick, push-button process. But cloud deployments call for almost the same amount of design and planning as on-premises systems do. Here are six planning tips to follow before you deploy:
Evaluate the different ways employees, partners and customers access information -- and then map out data access and sharing points. For example, an assessment could show that users often access a site and download the data there to build a report. A new workflow could make the data accessible from the intended report.
Don't roll out all features at once. "It's just too much for the end user to absorb," said Amelia Generalis, head of talent for Anaplan, an integrated business planning software provider. "Use an iterative methodology and pilot and then deploy in pieces."
Implement during slow periods. "Are people focused on completing year-end, mission-critical activities?" Generalis asked. "If so, then it's not a good idea to deploy software, even on the cloud."
Prepare for change management. Cloud providers typically update their applications a few times a year. A cloud app user should have an update process, test scripts and a team ready to respond, said Constellation Research analyst R. "Ray" Wang.
Create a repeatable process for testing and deploying product updates, and don't rush it. At Twitter, which uses Workday's cloud-based human capital management service, update testing takes two or three weeks. "It's like a playbook that you have, and you go through it with every update religiously," said Rene Taormina, Twitter's human resources and recruiting director.
Communicate any resulting shifts in job responsibilities. "Moving to the cloud does not change all jobs but does change some," said Tarik Taman, general manager of Infor's human resources and enterprise resource planning operations. "Don't surprise anyone."
Dig Deeper on Software Deployment Management