Share this item with your network:
Technology insights for the data-driven enterprise

Fotolia
Discovering what DevOps means through help wanted ads
Three companies searched for DevOps engineers -- and posted three different job descriptions. All of which illustrates the difficulty in defining DevOps.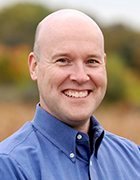 By
Help wanted: DevOps engineer.
Try finding a universal job description for that position on LinkedIn or Indeed.com, and you might go down the same rabbit hole I did recently. Based on what I saw, it's not easy to define what a DevOps professional does.
Perhaps that dilemma owes to the vague boundaries of exactly what DevOps means. How about part technical, part cultural and part utopian? So, you can forgive job recruiters if they're having a hard time describing DevOps positions that their companies want to fill.
And there are certainly lots of those positions currently open. The upward trends for DevOps jobs are impressive, according to data amassed on Indeed. There were about three times as many job postings on Indeed seeking DevOps candidates in June 2017 compared to June 2014. These job postings increased by 50% alone in the six months from January to June 2017.
Technical-based position wants 'CIA'
In such a competitive market for job candidates, it's natural for hiring departments to put their best spin on a DevOps job. I looked at three DevOps cloud engineer positions on LinkedIn just to see what differences showed up.
There were about three times as many job postings on Indeed seeking DevOps candidates in June 2017 compared to June 2014.
To be fair, there were some similarities: Candidates needed experience working with public cloud environments, using software automation techniques and moving toward continuous integration and continuous delivery, among other high-tech responsibilities.
But I also noticed significant differences among the trio of descriptions.
A financial services company, for example, heavily focused its DevOps cloud engineer job description on the technical duties and qualifications. In fact, the sought-after prospect was an engineer in "cloud integration and automation," or CIA, according to the description. "This CIA engineer will be responsible for ... establishing an infrastructure pipeline for on-prem workloads." Yes, having experience with DevOps principles and in a business-friendly approach was a plus, but that qualification wasn't readily apparent, and I had to read further down to find it.
Culture-based approach seeks a steward
Meanwhile, a well-known business media company took a different tack in its search for a DevOps engineer. The organization played upon its centennial anniversary and how technology would take it into the future.
In that regard, DevOps professionals were pitched as stewards of new visions, experimentation and increased efficiency -- themes that are associated a lot more with the cultural aspects of exactly what DevOps means.
At the media company, DevOps engineers "sleep, eat and breathe a culture that is continuously iterating to improve everything they touch," the description read. This call to arms gave an impression strikingly different from the mechanical phraseology of the financial services job description.
Cancer fighters among the DevOps corps
Then there's the job description from a research university, whose view of a DevOps engineer hinted at Shangri-La: Candidates need to be problem-solvers who might help cure cancer. Really?
That description might seem utopian to some. Yet, anyone following medical breakthroughs knows that precision medicine is enabling both data and clinical know-how to team up in ways not possible just a decade ago. How cool it would be if a DevOps engineer can help improve patient care?
In fact, many IT professionals in healthcare play significant roles in boosting clinical results. Researching cancer at this university, for example, requires automation techniques to better handle 17 petabytes of data flowing through a public cloud. In other words, beating cancer involves technical and DevOps know-how, not just medical expertise.
Considering the three jobs described here, DevOps candidates would seem to have many and varied choices, depending on which role appeals to them most, an embarrassment of options that in itself may seem utopian. However, the bigger issue remains and revolves around what DevOps means and whether it really does know its true identity.
With that in mind, the idea of simply seeking a DevOps engineer to fill a DevOps position might well be flawed, as Fixate IO DevOps analyst Chris Tozzi noted in DevOpsAgenda: "Doing DevOps the right way means getting the entire organization to embrace DevOps, not having a few people on staff who know DevOps."
From where I stand, the definition of DevOps hinges on what a hiring company says it is. Just check the help wanted ads for proof.
Dig Deeper on Topics Archive